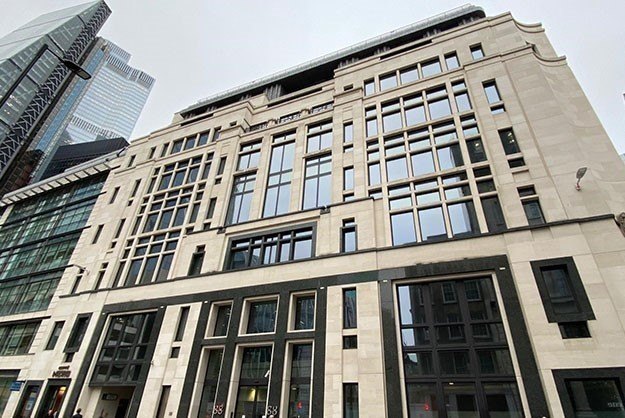 88 Leadenhall Street is a prestigious multi-storey office building located within the original walls of the City of London and in the heart of London's insurance district.
The building offers a range of attractive amenities for businesses seeking to rent office space in this favourably situated location. From a commissionaire service, four-passenger lifts and air conditioning to bicycle racks, showers and kitchen facilities, there is much to appreciate inside this building, but equally a great deal to welcome outside of it too.
Prime location
EC3-based Leadenhall Street runs just over half a kilometre, linking Cornhill and Bishopsgate in the west with St. Botolph Street and Aldgate in the east. A number of major organisations have their headquarters on Leadenhall Street including various insurers and brokers which have set up as neighbours to Lloyd's of London. These include Ace European Group, Allianz Global Risks, Digital Guardian EMEA and technology services firm Xchanging.
The iconic 'Cheesegrater' building, the venue for TV's The Apprentice interviews, neighbours 88 Leadenhall Street, as do a number of up and coming developments including the 38-storey Scalpel at the junction with Lime Street, and the 900,000 square foot office development known as Gotham City at number 40.
Intriguing history
88 Leadenhall Street, still known by some as Cunard House, was originally built as one of the cruise liner's headquarters during the 1930s. Constructed in the Art Deco style and featuring grand columns and double-storey windows, the building was an icon of its day. It was however demolished during the 1990s to make way for the current building. Much of the Art Deco styling was sympathetically retained though, meaning 88 Leadenhall Street thankfully got to preserve its 1930s character.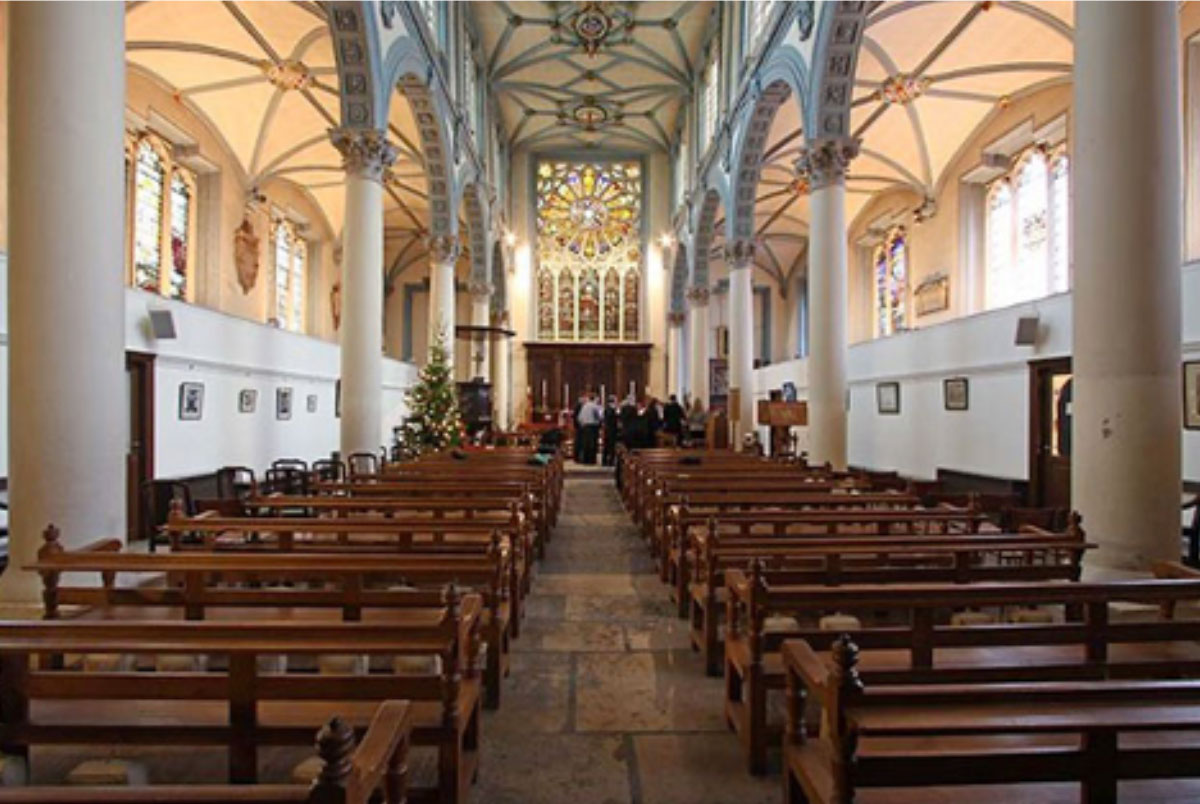 Copyright: John Salmon. This file is licensed under the Creative Commons Attribution-Share Alike 2.0 Generic license.
The area around the building is itself steeped in history. The nearby church of St Katherine Cree as it stands now dates back to 1631 and was made a Grade I listed building in 1950. The church was actually founded in 1280 when there were very few religious buildings in existence. It is, in fact, the only Jacobean church to have survived in London, making it a very special artefact.
Leadenhall Market dates back to the 14th century. Situated in what was originally the centre of Roman London, the market started life selling game, poultry and meat. Nowadays it's buzzing with an array of boutique retail outlets, wine bars, cafés and restaurants and boasting some of the City's most prestigious florists, cheesemongers and butchers.
Well connected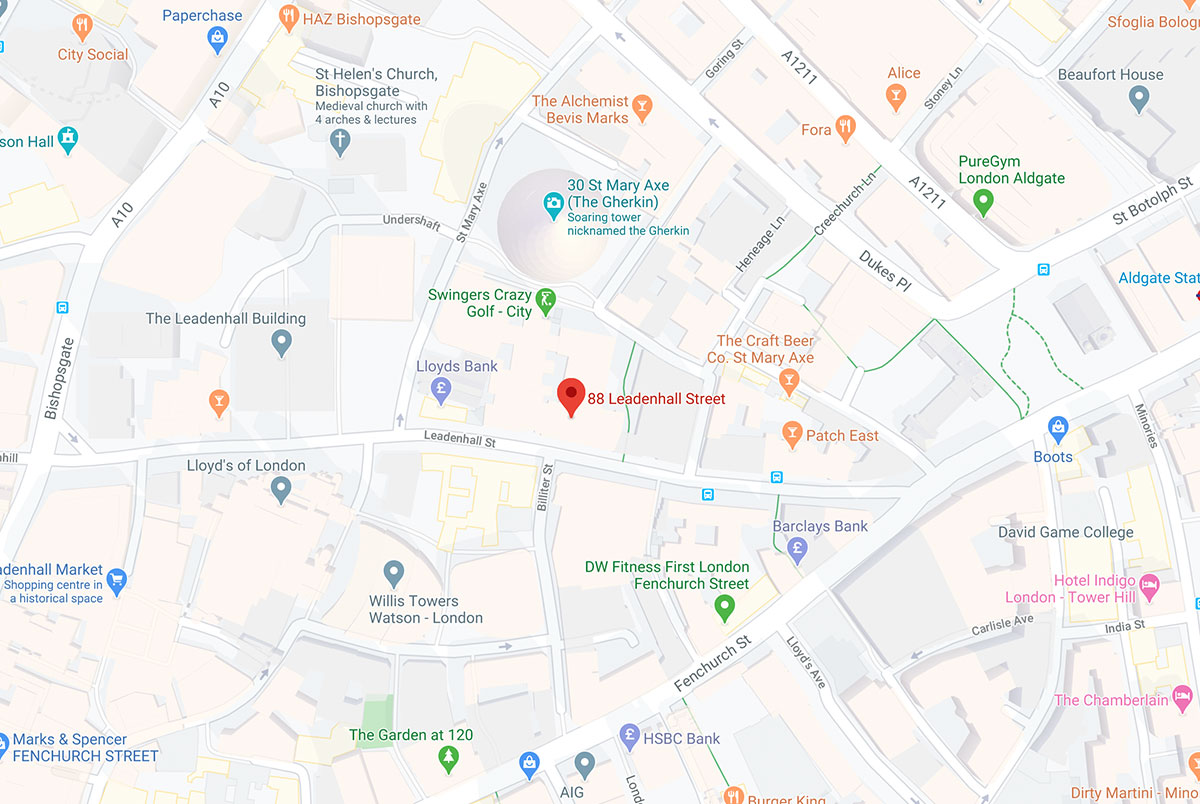 88 Leadenhall Street is just a few minutes' walk from Aldgate Station which is accessible on the Tube via the Circle and Metropolitan lines. Aldgate East is just a few minutes further on, served by the District and Hammersmith and City lines. Tower Hill (Circle and District lines), and Monument (Circle Line) are also within easy walking distance. Tower Gateway offers access to the Docklands Light Railway.
Railway stations nearby include Fenchurch Street and Liverpool Street, both reached in minutes by foot. London City Airport is less than six miles away and it's just 16 miles to Heathrow A host of major road networks also serve Leadenhall Street. Plenty to see and do London EC3 is awash with shopping, dining and leisure facilities, making 88 Leadenhall Street a very attractive proposition for the workforce.
Green spaces
It often comes as a surprise to many, but the area around Leadenhall Street is actually brimming with hidden green spaces. From the Sky Garden that sits atop the Walkie Talkie building and Trinity Square Gardens with their charming memorials, to Tower Hill Garden and its spectacular views of the Tower of London and the gardens of All Hallows by the Tower set in the grounds of a Saxon church, there is so much opportunity to take a break and enjoy some much-needed natural surroundings in the heart of the City.
Food and drink
Wining and dining at Leadenhall Market is a unique experience, with its cobbled streets and wrought-iron railings creating a truly historical atmosphere. There is a huge array of choice to suit all palettes. From fine dining at Gino D'Acampo's or Chamberlain's to healthy food on the go courtesy of Eat or Bibimbap, or quick bites at The Regis snack bar, there is so much to savour, and so much more to explore.
Shopping and leisure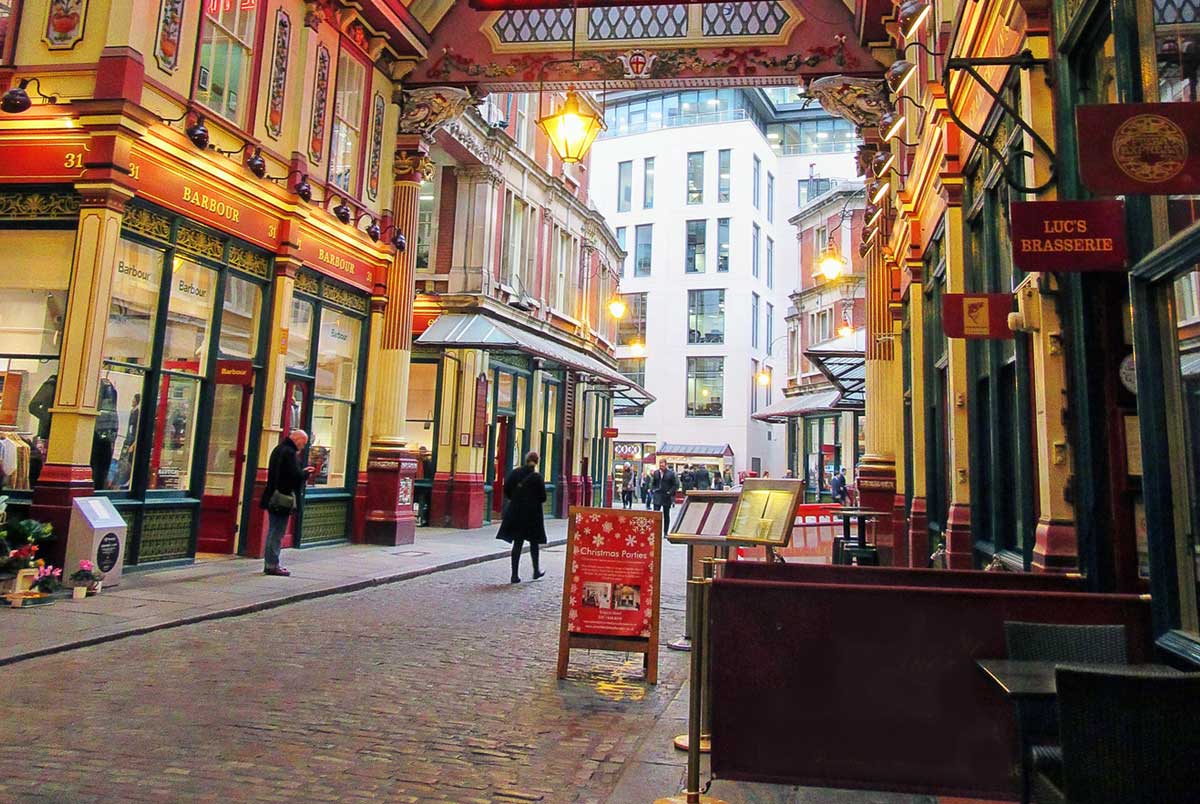 Copyright: It's No Game. This file is licensed under the Creative Commons Attribution-Share Alike 2.0 Generic license.
Again Leadenhall Market is the place to be, sporting a variety of boutique stores and salons to tend to your every need. The Monument, Tower Bridge and the Tower of London are local historical icons that regular visitors never tire of, and for a change of scenery, Borough Market just a few minutes' walk away abounds with street food, artisan shops and enticing stalls.
Office space to rent at 88 Leadenhall Street – Contact Newton Perkins
88 Leadenhall Street is an appealing proposition for businesses seeking to locate in the London EC3 area in the heart of the City's financial and insurance districts.
To learn more about current rental opportunities within this prestigious building, and for tailored advice that you can trust to be in your best interests, you are invited to contact our dedicated team or fill out the form in the property page.