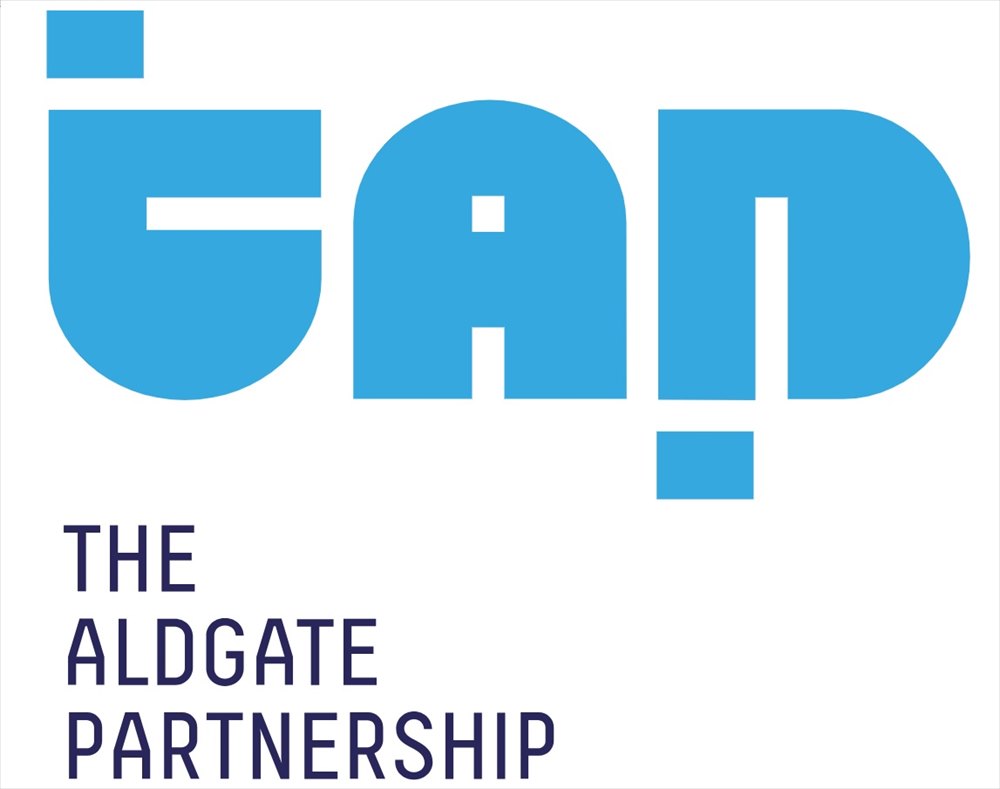 Aldgate Connect - BID Success!
We are delighted to report that local businesses in Aldgate have voted overwhelmingly in favour of establishing a BID (business improvement district) for Aldgate.
'Aldgate Connect' will now go live in April 2020 after a resounding vote of approval. It is the first cross borough BID and will cover an area between The City of London and Tower Hamlets. Of those businesses that voted, 92% voted 'yes' at the ballot. The ballot result is a strong endorsement of the achievement of the Aldgate Partnership since it was first established in 2014.
The successful ballot result means that Aldgate Connect will be able to deliver a variety of strategic and operational improvements in the area covering the eastern city and fringes. Over the next 5 years around £4 million pounds will be invested in projects and programmes ranging from support for businesses and improving business resilience, to enhancing air quality, promoting the area as a destination and supporting young people.
Jonathan Beilin, Partner at Newton Perkins commented "As a board member of TAP, we are delighted with the result. We share the vision that Aldgate should no longer be seen as a gateway to more recognised areas but as an established destination in its own right. The areas historical and strategic merit is tremendous and it deserves the investment and enhancement that we have seen in the likes of Farringdon and Shoreditch in recent years."
SBL Carston Joins the Forum!
We are pleased to announce that chartered accountants SBL Carston have acquired the 1st floor offices (3,009 sq ft) at Forum House, Lime Street, EC3. The office space provides a high quality fit out including meeting rooms, private offices, kitchenette and open plan areas.
Forum House is situated on the west side of Lime Street, a moments' walk from Lloyd's of London and the various amenities of Leadenhall Market.
We are currently working on a scheme for the 7th floor offices alongside our client Aviva Investors, which will deliver a unique 3,000 sq ft unit including a terrace and fantastic natural light.
For more information, please contact Ali Porter (0207 456 0707) or Jon Beilin (0207 456 0727).
TFL testing new disinfectant to stop Coronavirus
As part of a new London Underground maintenance programme, transport authorities are researching a long-lasting disinfectant for tackling the coronavirus.
Transport for London is testing the spray, which will provide up to 30 days of anti-viral safety.
The TFL will also increase the number of times it cleans busy interchange stations which see very high passenger numbers. It will also clean up the amount of times depots and cabs are cleaned for passengers.
The move comes when more than 114,000 cases and 4,000 deaths have been recorded worldwide to date.
TfL's Health and Security and Environment manager Lilli Matson said the transportation network is now one of the cleanest in the world. Public Health England has not raised any questions about the use of public transport as yet.
However she further commented: "We wanted to give peace of mind to Londoners and our workers that their health is our priority, that's why we have strengthened our already stringent cleaning regime."
City of London Mayor to keep city on the move
The mayor of London has indicated that the transport network of the capital will stay open in the coming weeks amid a fall in the number of people using the London Underground and buses due to the spread of coronavirus.
Sadiq Khan, who is seeking re-election in May, said the disease posed substantial challenges for what he called Europe's only global city.
The new figures from Transport for London, a local government agency, showed a 2 per cent decrease in Tube passenger numbers last week compared to the previous week. Khan added, while the pattern was small, it caused problems for the transport agency, which was heavily in red because its grant from the central government had been phased out. Every day there are 5m Tube journeys and 6m bus journeys in London.
"This might be seasonal conditions, it might be workers who want to work from home," said Mr. Khan. "We're not very sure about that."
On Tuesday, TfL confirmed the introduction of an "enhanced cleaning regime" to strengthen the "already high level of hygiene in public transport in the City."
Though side lined by the Prime Minister's Regular Emergency Cabinet Office Briefing Rooms Security meetings with top officials — which he identified as "odd "— Mr. Khan conducted his own London Resilience Council and Mayor's Advisory Group meetings with key figures, including the police, TfL and councils.