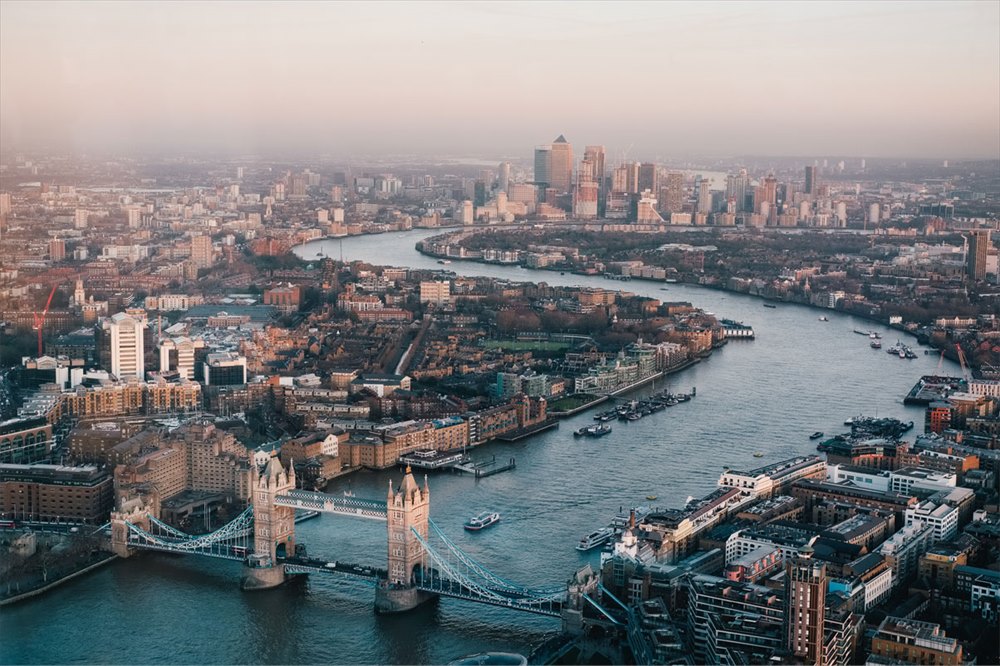 Office space to rent London wide is in massive demand. It is however vital that, if you are planning on settling in the Capital, you make a considered decision in terms of location and what you can get for your rental budget. Let's take a look at what you should be thinking about and why location wise when choosing an office to rent in London.
Why does location matter so much when renting office space in London?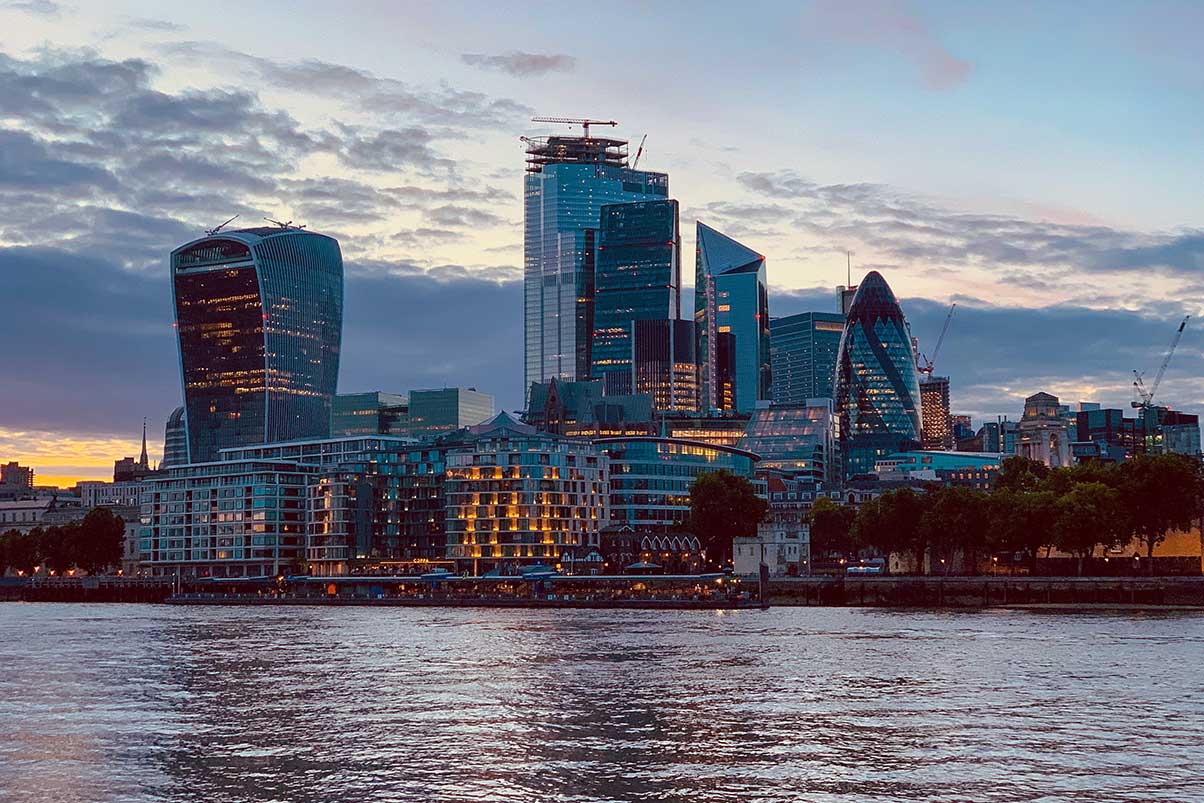 Location matters in so many ways. Of course, your office space needs to be easily accessible for staff and visitors in terms of transport links. However, it's also important to be well-situated in terms of what's on offer in the surrounding area, too, because a great location is a sure-fire way to attract and retain brilliant people.
It's so important as well to scope out local entertainment, restaurants and bars, green spaces, gyms and retail opportunities. A buzzing social scene matters a great deal for many, and it's great for client and supplier entertainment too.
The location also tends to dictate the type of office space you'll find for rent in London. Whilst some London districts lend themselves more to co-working spaces, others will typically offer traditional rentals or serviced office space. You'll also find an eclectic mix of building types as you travel from one side of the Capital to the other, from period listed buildings right through to ultra-modern iconic towers.
What are the main business districts of London?
Choosing the prime location for your business has to be one of the most important considerations when looking for office space to rent. London is a large and diverse city with a range of localities that vary widely when it comes to rental rates.
London tends to be divided up into districts where certain business types are inclined to gather together. From the financial and insurance zone within the Square Mile to the creative and tech hub of Shoreditch, city-based businesses have plenty of scope to home in on their niche when it comes to renting property.
Square Mile – here's where the Bank of England and The Royal Exchange are located so it is no wonder this area has become known as London's financial district. Also called the City of London, this district is home to a raft of major global organisations including Lloyds Banking Group, Aviva, Prudential, BT Group and Unilever. The legal profession is also very well represented here with the likes of Linklater's, Slaughter & May and Eversheds Sutherland based in the heart of the zone. Rental rates here tend to be at the higher end of the scale, but for the more established business, this is an area that offers a great deal from excellent rail and Tube links to a thriving haven of social opportunities.
Tech City – said to be only second in line to San Francisco and New York where the concentration of digital-based businesses is concerned. It's the area that covers Shoreditch, Clerkenwell and Old Street, thriving thanks to Government support and funding to encourage business development. Amazon, Facebook and Google have their UK offices here in what's become a 'Creative Enterprise Zone'. Well-located for transport with plenty of Tube stations as well as Liverpool Street railway station, this is a place that's alive with rows of trendy bars and interesting dining experiences. When it comes to office space to rent, this London zone offers a lot more value for money than the Square Mile with rental rates approximately half in comparison.
East London - following the 2012 Olympics, east London has blossomed in many ways, not least thanks to the development of its 1.2 million square feet centre of business, tech, education, data and media at the Queen Elizabeth Olympic Park. Flexible working spaces abound here, and with rental rates considerably lower than other zones of London, it is no wonder that this is fast becoming an incredibly popular place to rent office space in London. On the social side of things there's a lively canal-side scene brimming with restaurants, cafés and shops and of course there's Westfield, the largest shopping centre in Europe.
Midtown – rental rates are a little higher here in this area that encompasses Chancery Lane, Holborn and Bloomsbury, but it's a buoyant area. Where traditionally this district was home to professional organisations and government offices, there has more recently been an influx of smaller independent tech and media outfits. With plenty of co-working spaces on offer, excellent transport links and an array of leisure and entertainment opportunities, this is one to seriously consider.
North London – it's a start-up magnet and a place that offers a wide range of rental spaces with something for everyone in terms of budget. Microbusinesses flock to North London because there are options that suit the leanest of budgets, including a host of co-working spaces. Camden is designated a Creative Enterprise Zone and the rest of the area around Kings Cross and Islington offers much in the way of dining and leisure facilities, many of which are some of the most renowned in the Capital. Transport links include the bustling Kings Cross, one of the busiest stations in the whole of the UK.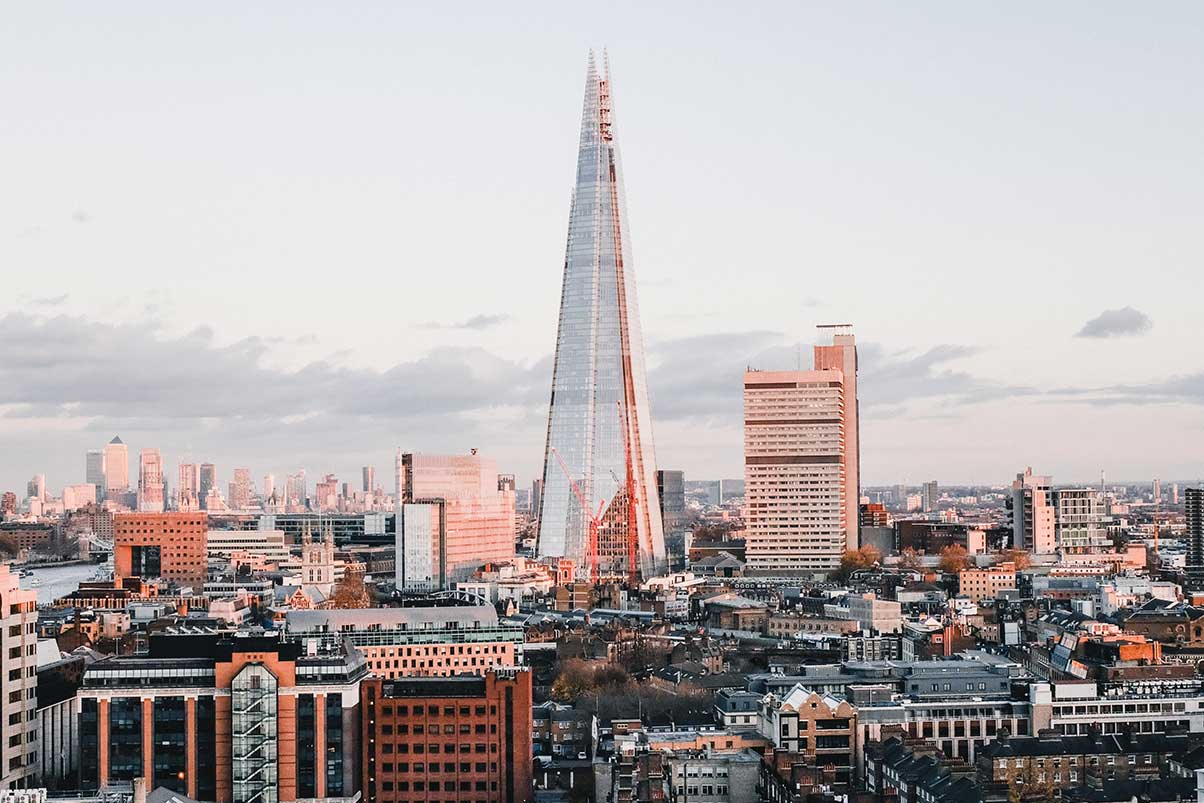 South London – Battersea Power Station forms the iconic backdrop for this well-connected business district which has recently been transformed into an exciting place to both live and work. Waterloo Station connects London to the South West, and Europe's tallest building the Shard dominates the skyline. Rental rates vary but there are some budget options available for the smaller business, and Borough Market delivers on the social front in many ways.
West End and West London – the West End of London isn't for the budget shy, but this is the place to be if your business pitches itself in the high-end zone. Some of the most premium postcodes in London are found here, from Soho and Mayfair to Marylebone and Covent Garden. West London, featuring notable locations such as Kensington and Notting Hill, is incredibly well-located with Heathrow Airport a fast 20-minute journey from Paddington Station. Food start-ups nestle here amongst The Food Foundry, whilst transport and logistics outfits enjoy exceptional links. West London rental rates are a little broader than those of the West End, with options to suit a wider range of pockets.
Office space to rent London – Expert Advice from Newton Perkins
Wherever you feel your business may be best placed in London, the team at Newton Perkins is on hand to pair you with your ideal office space in the part of London that suits you most perfectly.
To discover more about London office space to rent and for individual advice focused on your long term goals, you are welcome to contact our dedicated team.