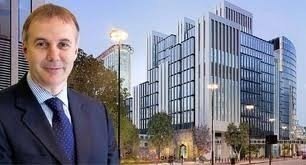 Canadian property firm Brookfield has expanded its holdings with the £518 million purchase of Hammerson's London portfolio.
Hammerson's former London chief Martin Jepson (Left), now of Brookfield, oversaw the purchase which sees nearly three quarters of the Hammerson properties on the market be sold, including the prized 99 Bishopsgate tower as well as 125 Old Broad Street, Leadenhall Court and the Principal Place development site.
On a related note, Jepson was the Guest of Honour at Newton Perkins' 2012 squash tournament finals, details of which can be seen here.