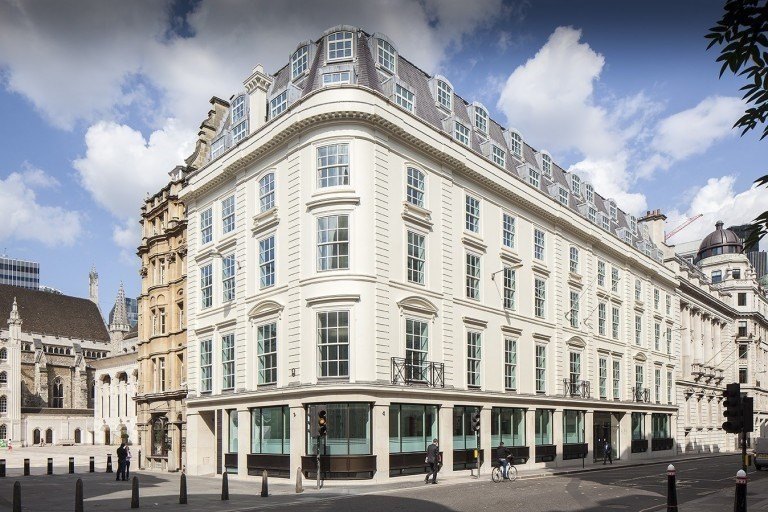 Working from home may well have sounded like a romantic ideal a few months ago. However, as time has gone on, many office workers seem to be admitting to missing various aspects of office life. In preparation for this shift, the City of London office space is adapting to accommodate returning office workers.

Naturally, there are many health and safety elements to consider in light of the pandemic. That said, there is still quite an argument in favour of a return to the office. From the social and peer support side of things to workstation comfort and a more structured work-life balance, London's office-based workforce - or at least part of it - is very well looking forward to going back to its desks.

We take a look into this latest phase in the evolution of the commercial office sector, whilst we also discover what some experts feel could be compelling workers to do so sooner rather than later.
How will London offices change post-pandemic?
Some think the office as we once knew it is set to become a thing of the past. Others believe that declaring the end of the office is not so clear-cut.

Professor André Spicer from City University's Cass Business School may well predict a 'radical decrease' in the amount of time people spend in the office, but is adamant that office working will not be over for good. He suggests a reason for this is that home workers tend not to get promoted as quickly, often being overlooked because they are 'invisible' to their bosses. He says that in times of economic decline, people will feel they need to be more visible. If they are in the workplace, then they can better show bosses their value.

Professor Spicer also believes that offices will continue to be used as 'hubs' where senior managers remain based, with employees making the commute once or twice a week for meetings.
All those in favour of the office…
Over the past few months, many people have learnt that working from home is not just about perks but also downsides. The opportunity to socialise with colleagues is one of those downsides. Another is the fact that less experienced members of staff could potentially miss out on learning from their more knowledgeable colleagues, taking advantage of those casual conversations that so often spark great ideas.

Author of office-themed books Lucy Kellaway believes in the importance of the office, saying that it keeps workers sane and provides a routine, also allowing them to be a different person, wearing different clothes and seeing different people between home and office.

"I think the most important thing about the office is it gives some sort of meaning to what we do. Most of what we do at our laptops – let's face it – is pretty much meaningless", Kellaway says.

"The best way of thinking there's some point to it is having other people who are sitting all round you doing the same thing."
How the City of London office space tenants are preparing for the big comeback
Over at Canary Wharf, one of the City of London's most iconic office space buildings, detailed plans have been drawn up to aid the return of bankers, accountants and legal professionals into the capital's financial district as lockdown measures start to ease.

Daily deep cleaning, limits on elevator capacity, the removal of soft furnishings and the introduction of one-way routes are all part of the plan. Hand sanitiser stations are being placed outside office entrances, and signs have been put up advising workers not to pass on escalators.

Canary Wharf has remained open to office tenants throughout the COVID-19 pandemic for those who could not work from home. Over the next few weeks, a gradual return is expected, with Howard Dawber, managing director of strategy, believing that up to half the tower's 125,000 population could return and still maintain social distancing.

Interestingly, Mr Dawber feels that intentions over office use may see a shift following the pandemic. Some City of London office space tenants may well take extra space in the short term to assist with social distancing measures. There could also be a change of use of the space more along the lines of meeting areas to support teams as they get together a few times a week to collaborate and provide much-needed encouragement and mentorship, he feels.
City of London Office Space – Find Your Perfect City Hub with Expert Help from Newton Perkins
Within the City of London office space is widely available that can adapt to the changing landscape of administrative operations. Serviced offices, for example, offer the flexibility of upscaling and downscaling to meet changing needs. Meeting spaces as well are readily available for those all-important face-to-face colleague get-togethers, albeit socially distanced.

Why not approach the helpful team at Newton Perkins to discover how the modern City of London office space could benefit your business in these changing times? Contact our dedicated team for the personalised advice you need.