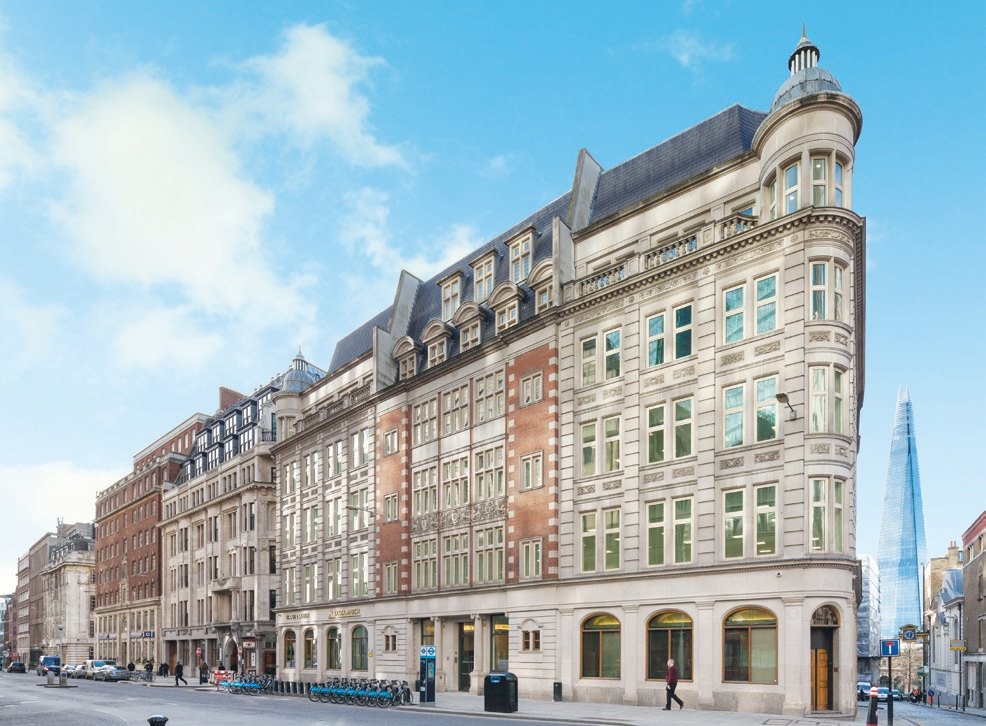 30 Eastcheap, EC3 – Deal Done!
We are delighted to announce that the 1st floor offices (4,968 sq ft) at 30 Eastcheap have let to construction consultants Interserve.
The floor provided high quality, fitted out accommodation which included a kitchen, meeting rooms and a board room.
Newton Perkins are now marketing two further "Plug and Play" offices on the 2nd & 3rd floors totalling 4,972 sq ft and 4,957 sq ft respectively.
For further information, please contact Ali Porter (020 7456 0707) at Newton Perkins.
#NewtonPerkins #30Eastcheap #CityofLondon #EC3 #Office #Lease
New tenant at Eighty Fen
Renowned consultancy organisation, Acardis is taking 40,000 sq ft at EightyFen, YardNine's brand new city of London office development located at 80 Fenchurch Street, EC3.
Within the 14-storey building, Arcadis will occupy floors five and six, joining events and meeting space specialist Convene.
Upon completion later this year, EightyFen will provide 240,000 sq ft of roof terrace facilities, as well as 30,000 sq ft of conference and events space between the lower level and first level, and 2,000 sq ft of ground floor café and lounge.
City of London confident of recovering "buzz of the City"
"Not gone, just very, very quiet,"
This was the message from City Corporation Head Catherine McGuinnes, speaking in the London Chamber of Commerce and Industry webinar series on the prospects for post-crisis resources. Pre-Pandemic, the City of London, home to around 9,000 people, had around 550,000 daily commuters. Despite the relaxation of government policy there seems no impending return to these levels.
"We are sure that customers will always want offices, but they will use them in various forms," McGuinness, who chairs the Corporation's key policy and resources committee, told Chamber chief executive Richard Burge. "Residents keep telling us they want to come back in, so it's a very important moment to send consistent signals that it's healthy to step about."
The Corporation is working hard to ensure that the "buzz of the City" persists, she added, for small retail and entertainment companies and cultural attractions as well as the financial industry – "to bring visitors to the City safely, to travel about safely, to use local businesses, to get the life back."
Pre-Pandemic, the City of London, home to around 9,000 people, had around 550,000 daily commuters. So alt it will withstand the economic recession, with staff ready to relocate to the Square Mile.
Lockdown in London has pollution halved in hotspots
New work by the Environmental Defence Fund Europe (EDFE) and the Global Action Plan noted that London's commuting hotspots saw an overall drop in nitrogen dioxide (NO2) of 30% relative to 9-17% across Greater London during lockdown.
Busy areas have also reported close to 50% fall in emissions during peak hours.
EDFE examined emissions results from the Breathe London tracking network during the morning (8-11 a.m.) and evening (5-8 p.m.) switching hours during the first four weeks of lockdown, and identified reductions of:
Borough High Street, at the base of London Bridge: 37% morning and 47% evening.
Cowcross Street, near Farringdon Train Station: 38% morning and 43% evening.
South Street, adjacent to the major transport thoroughfare of Park Lane: 32% morning and 50% evening.
These three locations were all among the top five of the overall NO2 emission control areas for the Breathe London network. NO2 is a toxic pollutant that is produced when fossil fuels such as coal, petrol or natural gas are burnt.
In order to minimise air pollution, especially during rush hour, the Global Action Plan calls for companies to offer remote work to workers to alleviate congestion during peak travel hours.
City of London's bicycle initiative
The City of London Corporation is moving at a pace to make the Square Mile more pedestrian friendly. In addition to the increasing number of pop-up and widened sidewalks installed during the first phase of the Corporation's Pandemic Transport Plan, further measures will be taken to discourage the use of motor vehicles, including the replacement of car parking bays with corrals to secure bicycles.
More seats and greenery will be introduced to enhance the streets, with improvements advertised as temporary, although if they become successful, they may be made permanent.
1,900 bike parking spaces will be located in the car parking bays. Seven kilometres of streets would become more people accessible in the next step of the operation, including "reallocation of highway to pedestrians and cyclists on Fleet Street and Moorgate, the timely closing of Moorfields to motor vehicles and the closure of Chancery Lane to traffic," says the Corporation.