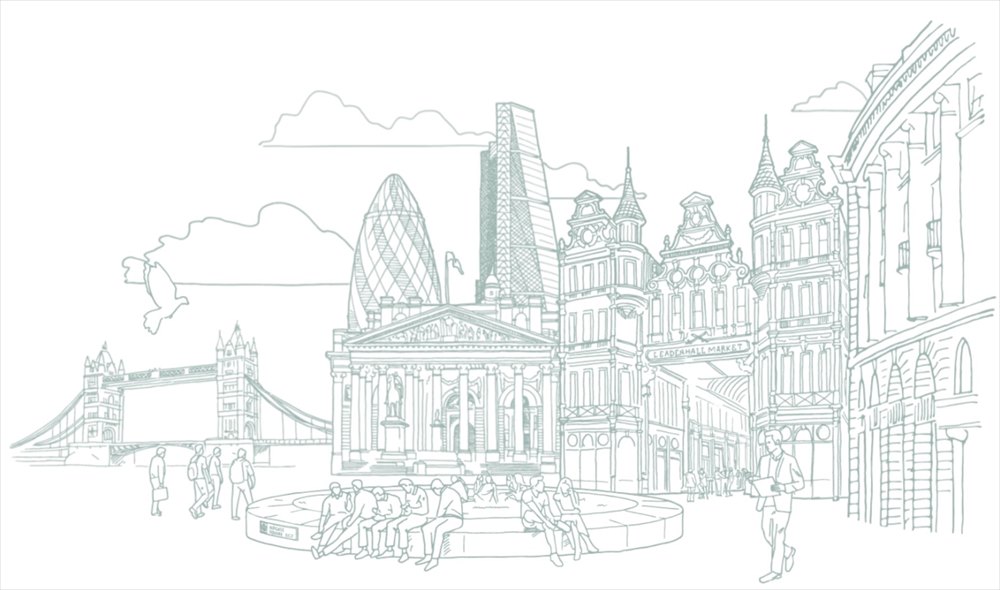 Future of the Office - A tale of two articles
The 'future of the office' is fast becoming a topic of daily conversation and indeed a regular go to headline for the national press.
This week two contrasting articles were published by the Financial Times.
The first shared the thoughts of Stephen Welton, the Chairman of the Business Growth Fund, one of the UK's biggest investors in small companies and start-ups, who has worked in the City for more than three decades.
As he travelled to London recently, the veteran financier felt like he was wandering around a "ghost city and commented that "You could practically see the tumbleweeds."
A week after Prime Minister Boris Johnson declared that he would ease the lockdown rules to allow workers to return to their workplaces, the City's biggest employers show no evidence of advancing efforts to bring staff members to their desks.
Although government regulation goes into effect next week, most companies are keeping to their strategy of slowly restoring office numbers. Some businesses expect to continue to operate with a skeleton-staff in September or October, while some do not even intend returning staff until 2021 at the earliest.
Coronavirus may fundamentally change the traditional workplace and with it London's semi-autonomous financial centre status, which traces its history back to 1376. Many of the executives who talked to the Financial Times claimed that certain employees would not return at all, due to the quality and ease of homeworking during the lockdown.
The second article summarised an interview with one of New York's most recognised office brokers Samantha Tighe, who has logical ideas as to why a return to work is necessary.
The chief one is that working from home does not work for most people, at least not for extended periods of time. Ms Tighe, who has spent much of the past few months in her house in the Hamptons, finds it depleting. She misses the energy at CBRE's Park Avenue headquarters.
"One of the things I treasure most about my office is I feel like I'm at the centre of New York real estate," she says. "There are afternoons . . . where all I do is wander from office to office. And if people are in, I just chat them up."
Companies have managed thus far, she believes, because of the social capital built up over years spent together in offices. Four months into a pandemic, that capital is being used up.
Working from home, she suspects, will make it even more challenging for many companies to achieve their goals of increased diversity. It is not easy to integrate new employees and build camaraderie via Zoom.
London expected to remain the top investment location post-pandemic.
According to the first major poll of global investors since the start of the Covid-19 crisis, the capital's overall appeal as a top investment destination appears undimmed.
The study undertaken by FTI Consulting for the City of London Corporation as part of a survey of global investor intentions showed that 99% still continue to invest in the region, with 79% actively doing so.
In addition, the study – which included 506 leading investors with funds under management of €850 billion ($1 trillion) between 5 and 10 July – found that, given the broader economic and public health problems triggered by the pandemic, London is significantly better off than most other comparable locations when analysed using a number of core indicators, including exposure to global expertise and quality of life.
With many of the world's top investors, London has also earned a strong ranking in terms of global accessibility, competitiveness as a hub for industry and environmental, sustainability and governance concerns.
Nonetheless, investors have demonstrated a strong desire - with 72% of respondents agreeing on this point - to see the implementation of a pandemic recurrence prevention plan, which will allow them to look more positively at the region as it comes to investment decisions.
New cash to improve gas, water and energy.
London's gas, electricity and water systems are expected to improve, after Sadiq Khan proposed a €1.5 billion supply increase programme.
The huge cash infusion would boost infrastructure, create employment and kick-start the capital's rehabilitation from coronavirus, the Mayor vowed.
The biggest providers in Britain – including the gas supplier Cadent, the telecommunications service UK Power Networks and Thames Water – would be involved.
The industry heavy weights have been brought together on the scheme by the London Recovery Board.
The party, led by the Mayor and leader of the Southwark Council, Peter John, coordinates the reaction of the City to Covid-19.
Specific utility proposals are yet to be completed, and some may require regulatory approval before getting the green light.
Yet the project would improve gas networks, boost the supply of water to the north-eastern regions, the City of London and Canary Wharf, and reduce pollution by 20% over five years.
The Recovery Board will also call for new employment to be created, especially for young and black, Asian or minority ethnic (BAME) Londoners, who have been worst in recent months.