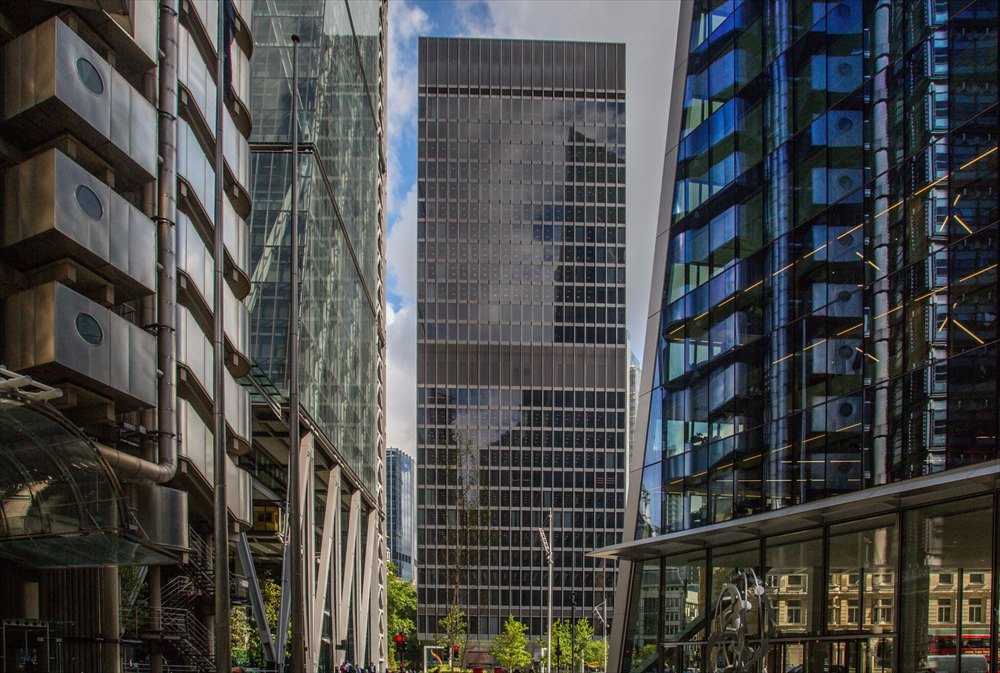 Deal done at Aviva Tower
We are delighted to have advised independent mortgage brokers John Charcol on the acquisition of 4,836 sq ft at Aviva Tower, Undershaft, EC3.
The deal commits them to the building until April 2024 albeit on a flexible lease basis.
The deal is welcome news and provides further evidence that occupiers still value the importance of a central working location.
Uber takes it to the River
Uber's first ever UK boat service set sail on the River Thames last week in a new partnership that will see Thames Clippers rebranded by a global hailing giant.
Twenty boats took to the water as part of a fresh partnership, including departures from 23 piers across London from Putney to Woolwich.
Uber users will be able to book a ride to the Thames River via the regular app and board using the QR code on their devices.
Boats and piers will be rebranded with the newly created Uber Boat by the Thames Clippers brand, but the service will continue to be fully operated by Thames Clippers.
Passengers will still be available to purchase tickets elsewhere, so transport remains part of the Oyster network.
In its 11-year history, the move marks Uber's first foray into fixed-scheduled commuter boats, as the future of its London ride-hailing operations remains uncertain.
The ride-hailing giant has already operated boat-hailing systems for visitors in Croatia, Turkey and the United States.
However, its application for a new operating licence in the capital was denied last November by Transport for London (TfL) on the grounds of safety concerns, after several drivers were found to have fabricated their identification.
It was allowed to continue to operate while an appeal against the decision was pending.
Jamie Heywood, Uber's regional general manager for Northern and Eastern Europe, said: "As Londoners begin to head back to work and move safely across the city, they will now be able to book travel on both the river and road through the Uber app.
Lloyd's Building to reopen!
Lloyds of London is re-opening their doors on 1 September 2020. A move that will hopefully kick start a significant return for work within the insurance sector.
Lloyd's number one goal is to make it possible for the market and the workers to communicate and work efficiently and productively. They have therefore introduced a number of new policies and procedures to do this.
While the Room will appear differently for a while, Lloyds are assuring brokers that the best strategies are in motion to insure that face to face business in the market will continue to function efficiently, easily and securely.
COVID-19 has reinforced the need for the market to become more operationally resilient so that it can continue to provide products and services to customers, whatever the circumstances.
That's why they've taken this opportunity to accelerate the deployment of digital innovations and technologies to supplement and interact with the best features of the Physical Underwriting Room, as part of Lloyd's vision for the future.
This involves significantly enhancing their digital networking inside the Lloyd's house, developing interactive meeting rooms, and constructing a virtual room that will enable brokers and underwriters to communicate and interact online within the physical trading environment.
Such additional technology improvements will be launched on 1 September, as they re-open the Underwriting Room, with the Virtual Space trial to be reviewed with a small group of companies until a broader release later in the year.
The measures will hopefully allow a successful transition to a more modern way of working.
Calling all Square Mile Culture Vultures!
The City of London offers an array of cultural institutions. And since the City is so small, museums, restaurants, parks and galleries are within walking distance of each other. Once you're in the City of London, you can skate from one to the other without having to jump on buses or trains.
Plus, the staff at each of these locations have operated extremely efficiently in the past few months to build a huge amount of daily web content for anyone who can't make it in person.
Museum of London - After almost five months of temporary closure, the Museum of London will be able to open its doors on Thursday, 6 August, and will welcome tourists once again.
Tower Bridge - Residents now have a chance to get up, look out and explore this London icon without the normal crowds and waves of visitors. Now is the time to rediscover the fascinating past of the Bridge and witness the breathtaking view 42m over the River Thames.
Guildhall Art Gallery - The Guildhall Art Gallery will be back up and running on 1 August. Visitors will be able to view the Victorian Gallery, the Heritage Gallery and the Enchanted Interior Exhibition (available until 30 August). This major exhibition explores the recurring motif of female subjects in art, as depicted in an enclosed ornate interior.
Sadler's Wells - Unfortunately, Sadler's Wells will appear to be closed to the public for a couple more months. For quite some period, no nights out at the dance. Yet thanks to their new subscription channel, The Digital Stage, you can still have nights in the ballet.