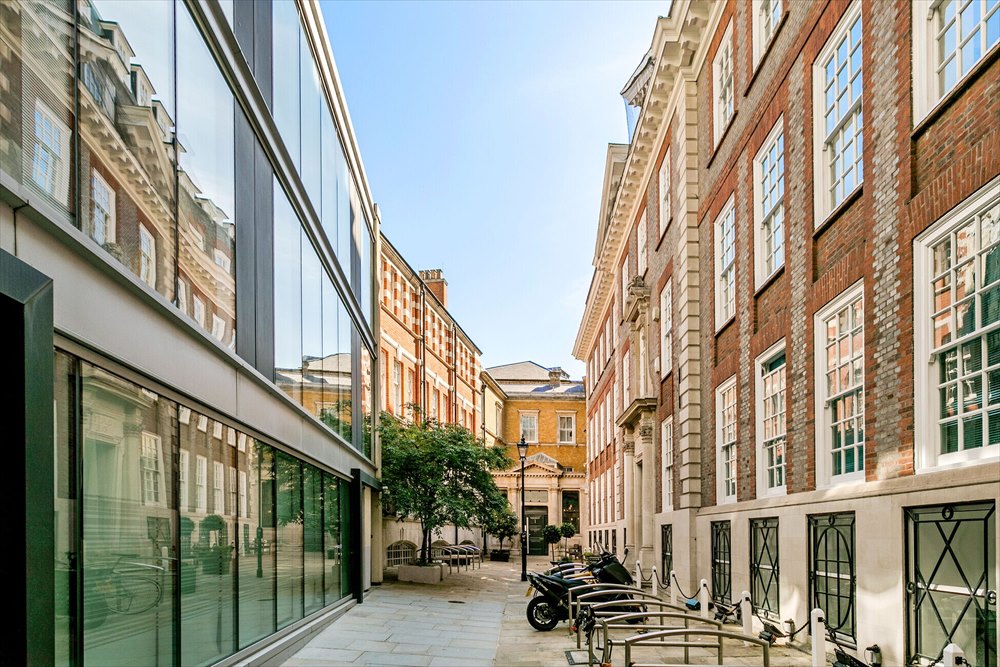 Deal done at Quality House
Despite the challenges of the current climate, we are pleased to announce yet another recent deal on behalf of G2V Recruitment Group who have acquired the part 4th floor offices (1,384 sq ft) at Quality House, 5-9 Quality Court, WC2.
For any further information, please contact Ian Sonnenthal (0207 456 0711).
The office is 'far from dead'
The chief executive of property developer Derwent London (Paul Williams) offered a more positive outlook on the market commenting that the office "is far from dead" and expects that Londoners will return to their desks.
Like other landlords, Derwent London has found its properties underutilised after thousands of workers began working from home following the Covid-19 lockdown in March.
There are market concerns that companies may look to make employees operate outside the workplace in the longer term.
However, Williams expects some working from home to continue, but concluded that "companies still need to bring their staff together, for the collaboration that social interaction brings".
Otherwise, encouragingly Derwent's first-half rental income rose 5% to £97.8 million and raised the interim dividend by 4.8% to 22p per share.
New city hotel set to shine
Pan Pacific London will soon be the City's new landmark hotel located virtually opposite Liverpool Street Station. Opening in 2021 as the first mixed-use building of its type in the City, it aims to blend world-class architecture, luxury and design to attract a new wave of visitors to call the City of London their home from home.
Designed by PLP Architecture, the company behind some of the best and most innovative structures in the world, Pan Pacific London reflects an unprecedented jump of innovation and design – through which PLP Architecture meets the task of transcending the pre-existing levels of luxury and elegance that the Pan Pacific Hotels Group is known for.
A spectacular addition to the city skyline, the 43-storey bronze tower comprises 160 private residences, a luxury hotel and a public square operated by One Devonshire House, a separate space with a combination of retail options, a restaurant and a cocktail bar.
PLP'S aim is to create a style that is responsive to the brand's Asian roots while building an ultra-modern, timeless hotel so complex that it contradicts traditional architecture. We look forward to seeing the results!
The City's Hidden Crypt!
A little church hidden away in the hustle and bustle of the City of London has more to hide than you might have thought.
St. Bride's Church on Fleet Street, also referred to as the 'Spiritual Church' of the media was rebuilt by Sir Christopher Wren after the Great Fire of London and is possibly about 1,000 years old.
Deep below the surface is a crypt that you could say is London's answer to the Paris catacombs and which holds the remains of more than six million people.
The crypt at St Bride's was sealed off in 1854 and forgotten until it was re-opened after the war. Once again, the church was damaged, this time by a blast, and it needed to be restored.
Sadiq Khan maintains a comfortable lead
Sadiq Khan is on track for a safe success in the London Mayor's election next year, according to the new survey.
Almost half (49%) of Londoners are planning to give the current Mayor their first preference vote next May.
Conservative Shaun Bailey is a distant second, with just 26% of first-preference votes.
Twelve per cent of the voters are planning to cast their ballot for a Liberal Democrat – even though the party's original candidate, Siobhan Benita, withdrew last month from the contest.
The Liberal Democrats are now in the process of choosing a new mayoral nominee in an open ballot by the party leaders.
Meanwhile, Green contender Sian Berry is on target for 9% of first-preference votes, despite 4% of Londoners choosing to back another nominee.
The Mayor's vote was initially scheduled to take place in May of this year, but was postponed until 2021 as a consequence of the coronavirus pandemic.