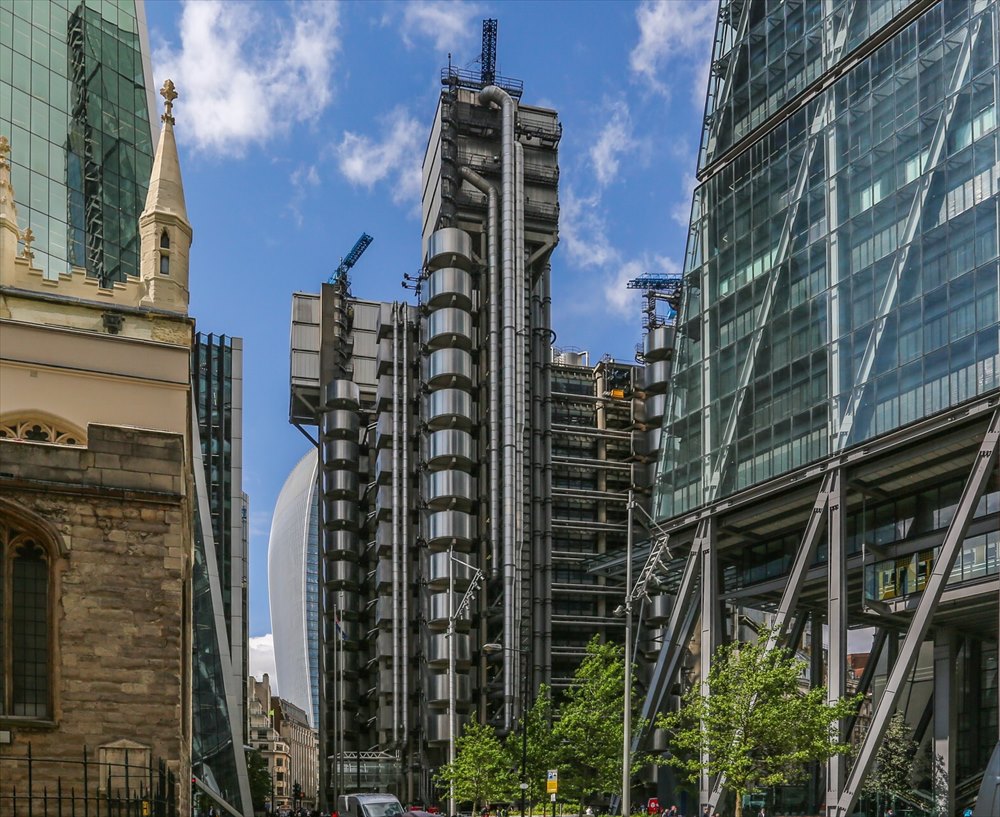 Welcome Boosts at 77 Coleman and 120 Holborn
The central London leasing market received a duel boost last week with news of two significant deals completing.
At Kajima Properties 77 Coleman Street, three floors of its new 83,000-sq-ft office and retail development let to French investment manager Amundi.
The deal comes as welcome news for the Central London office market, where take-up fell to 1.1 million sq ft in the second quarter, 49% below the previous quarter as disruption caused by the COVID-19 pandemic prompted businesses to pause expansion.
Further west, Catella APAM has completed 75,014 sq ft worth of transactions at 120 Holborn, EC1 to its largest existing tenant Trainline.
Trainline extended the leases on its existing space at 120 Holborn and has taken an additional 18,729 sq ft to allow further expansion. Its total occupation is now 55,988 sq ft.
This transaction follows the re-gear on the fourth floor for a further six years, which APAM completed with Secret.
Lloyd's demands face masks for re-opening
In an update, the Corporation of Lloyds confirmed that market participants will have to wear face masks in all public areas of the building, including the reception desk, lifts, toilets, the coffee shop and walking around the underwriting room when 1 Lime Street reopens for business on 1st September. They can, however, be removed while they are at the box or in meetings.
The Corporation explained that, in order to ensure that the building stays at 45% capacity, the working week should be split by market division.
The split is as follows: financial, professional and casualty lines on Monday, property, terrorism and construction on Tuesday, marine and aviation on Wednesday and all treaty reinsurance, kidnap and ransom, accident and health, political risk, bloodstock, energy and reinsurance on Thursday.
The space will be available to all classes on Friday, with more details about how this will be managed to be confirmed.
Lloyd's CEO John Neal said: "Although the Room will look a little different for a while, I feel confident that the right solutions are in place to ensure that face-to-face business in the market can continue efficiently, effectively and safely. "
He said that Covid-19 had pushed the market to modernise and embrace technology, noting that a trial of his virtual room pilot was being performed with a few firms and will be rolled out later this year.
Underwriting booths have been equipped with plastic screens to enable face-to-face trading, with brokers sitting on chairs alongside the underwriter, with some exceptions.
Health Secretary – "No excuse not to go back to work"
People have no reason not to go back to workplaces as there is scant evidence that this is where coronavirus is passed on, Matt Hancock has insisted.
The Health Secretary said people mostly catch Covid-19 from meeting other households at home, citing NHS contact tracing data.
But some commentators criticised his comments as "cavalier" and argued that they missed the point of how the virus is spread.
Mr Hancock told the BBC: "The reason is the evidence from NHS Test and Trace for where people catch the disease is that very largely they catch it from one household meeting another household, usually in one of their homes.
"So it is that household transmission that is the core root of passing on this virus in this country. The amount of people who have caught it in workplaces is relatively low, from the evidence we've got."
He also ruled out ordering people who work in offices and other indoor settings to wear masks. This is a policy that was adopted by France on Tuesday.
Asked if he would consider a blanket rule, he replied: "We constantly look at the scientific advice and the answer here is we're not currently considering doing that."
But scientists hit out at Mr Hancock's comments, explaining that people could easily spread the virus from households to workplaces.
Mr Hancock's comments come after Tony Blair warned that people would not go back to normal activities without the safety net of mass coronavirus testing.
The former Labour prime minister told Sky News: "So you can say to people, 'go back into work', but if they don't feel safe, they're going to be reluctant.
"And if you want to reopen schools, universities, workplaces, if you want international travel to function again, the only way I think you can do that is by doing testing at scale and that's why we've got to move to this."
The Government dropped advice to work from home if possible from the start of August, amid concerns that city-centre businesses were suffering from a dearth of commuter trade.