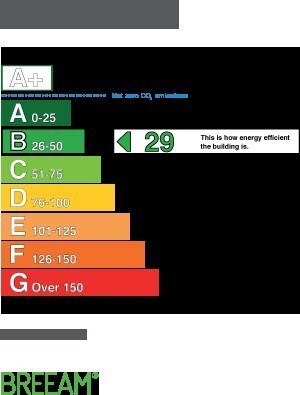 Newton Perkins' marketing and sales brochures have all changed to reflect new regulations regarding Energy Performance Certificates(EPC's)
EPCs are required for virtually all buildings (churches are one exception) over 50 m2 (5,400sf) and were introduced as part of the Climate Change Agenda by the European Union .
Certificates show the "asset rating" of a building ; in essence a measure of the energy credentials on a scale from A (most efficient) to G (least).
Punitive penalties up to £5,000 apply for breaches.
You will therefore note that we have been displaying Certificates for all new instructions since April .
In parallel one of Newton Perkins' clients, GE Capital, a leading light in the sustainability field have been integral to the production by Better Building Partnership of the Transactional Agents Sustainability Toolkit. A link for those to whom this is of interest is here.