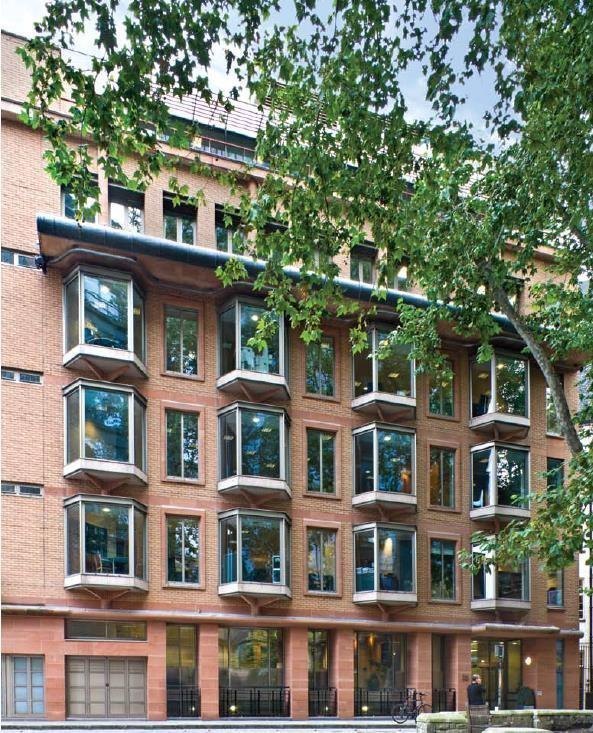 35 Great St Helen's Street – NEW INSTRUCTION!
Newton Perkins brings a new instruction 35 Great St Helen's Street (2,007 sq ft – 18,333 sq ft) to the market.
The building overlooks an attractive square between Bishopsgate and St Mary Axe being well located for the insurance and financial markets.
We will be offering a mixture of open plan and fitted out 'plug and play' offices.
Please contact Ali Porter for any further detail.
Large firms still committing to London
London's pandemic-struck office market is crawling back to life.
A slew of major corporations, from Netflix Inc. to Morgan Stanley, are in the process of conducting large office moves that show demand for the largest and finest buildings to recover from lockdown lows. In two of the biggest possible deals since the epidemic hit, law firms Travers Smith and Latham & Watkins are close to leasing new City of London headquarters.
The promising signals for landlords follow months of gloomy reports on office leases, with transactions slumping by about half this year in the financial district. The latest outburst of activity is mostly restricted to big new developments and, now that lock-down rules return to London, there is worry that vacancies will increase if more businesses continue to allow long-term working from home.
"There is a scarcity of large modern office space," Bloomberg Intelligence senior analyst Sue Munden said. "This may be encouraging large occupiers to secure space now, despite the uncertainties around remote working."
There are few options for businesses that require a lot of space over the next few years. That's because developers have already been taking a conservative approach to new speculative projects over the last four years due to Brexit uncertainty. With the additional uncertainties about the Covid crisis, and worries about the long-term future of the offices, even less new development starts have taken place over recent months which has, in turn, exacerbated the tight supply line.
According to new data, the number of new office buildings starting in the City of London declined by almost 60% in the six months to September. And almost half of the space in these developments has already been pre-let.
Calls for Waterloo and City Line to Re-open!
The policy chair of the City of London has written to Transport for London's Commissioner requesting clarification as to when the Waterloo and City Tube lines will be reopened.
The line – which operates directly between Bank and Waterloo stations – was closed when the nation entered the initial coronavirus lockdown in March and is the only tube service not reopened by Transport for London (TfL).
Moss said, "We must be very transparent with TfL that we intend it to be re-opened, and we want to place it on the spot in the best possible way as to what the trigger point for the re-opening will be."
The statistics from the transport operator reveal that Waterloo and City was the second most intensively used tube service when looking at journeys per mile on each line and that it is a main path for many City of London staff.
A number of Conservative MPs reported last month that the line should be reopened to support the Square Mile, which has seen a dramatic decline in its footsteps due to the pandemic.
Investors line up to take over the City office scheme
A number of major developers are fighting to purchase the Clothworkers Company development site in the City of London.
The names associated with the development of 50 Fenchurch, EC3, include Almacantar, Axa Investment Managers, Great Portland Estates, Stanhope and Tishman Speyer. The site was is being marketed by Capital Real Estate Partners for approximately £120 m after the planning permission was given in May for a 35-storey tower containing 645,834 sq ft of office space.
It is known that the five developers submitted bids for the property, which will also require the construction of a new 50,000 sq ft Livery Hall for the Clothworkers Company.