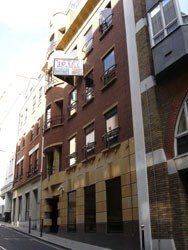 The Newton Perkins Agency Team has had a particularly active run of lettings in October including the following:
We also acted on behalf of Parkwell Management Consultants in letting 7,200 sq ft approx over 4 floors at 36-38 Botolph Lane, EC3.
Acting on behalf of Apt (formally known as Robin Partington & Partners architects) and Ibuildings in acquiring 9,500 sq ft approximately in Castlewood House, 77-91 New Oxford Street, WC1.
Acting on behalf of ANV SL in acquiring 5,000 sq ft at 60 Fenchurch Street, EC3
For Palmer Capital/Walbrook Land, letting c.5,000 sq ft at 155 Fenchurch Street to G Cube Underwriting at a headline rent equating to £42.50 per sq ft.