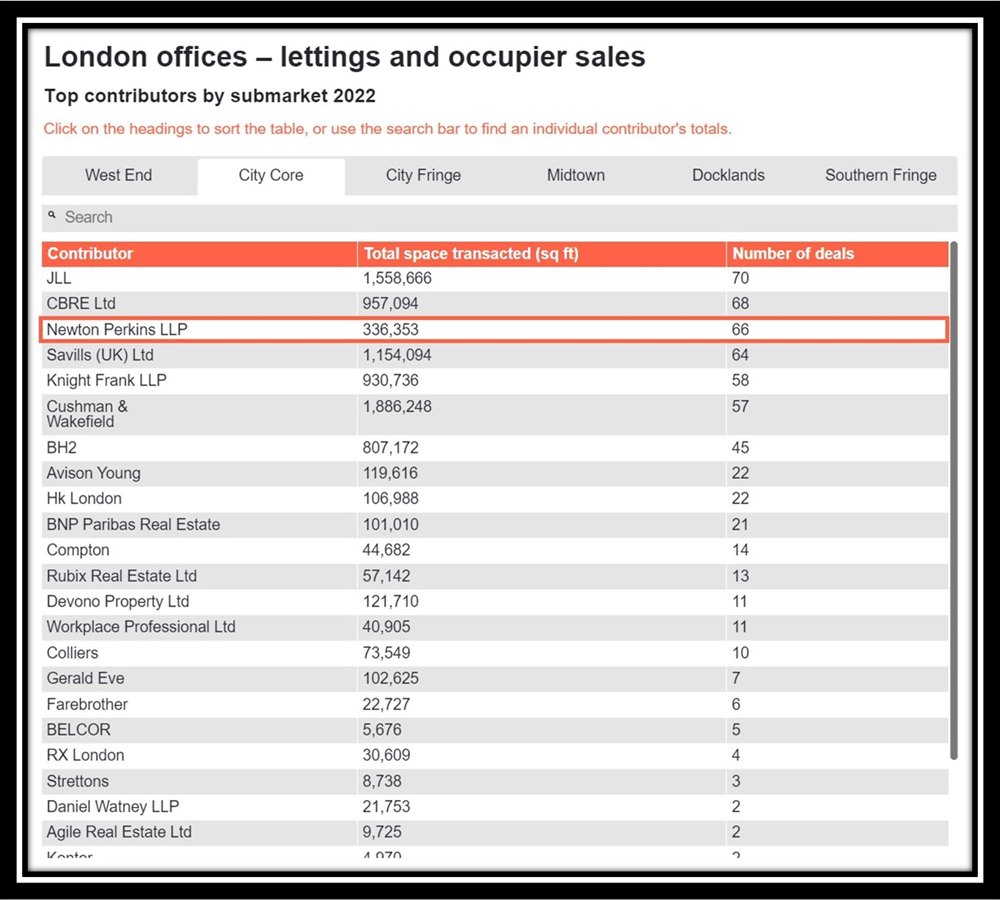 EG Rankings 2022 results are in!
We are pleased to announce that Newton Perkins have secured back-to-back #top3 spots in the EG Rankings for 2021 & 2022 for 'most number of deals completed' in the #City Core Market.
We have also outperformed last years total by 21 more #deals and transacted an additional 111,619 sq ft more, when compared to 2021.
A great result for the team!