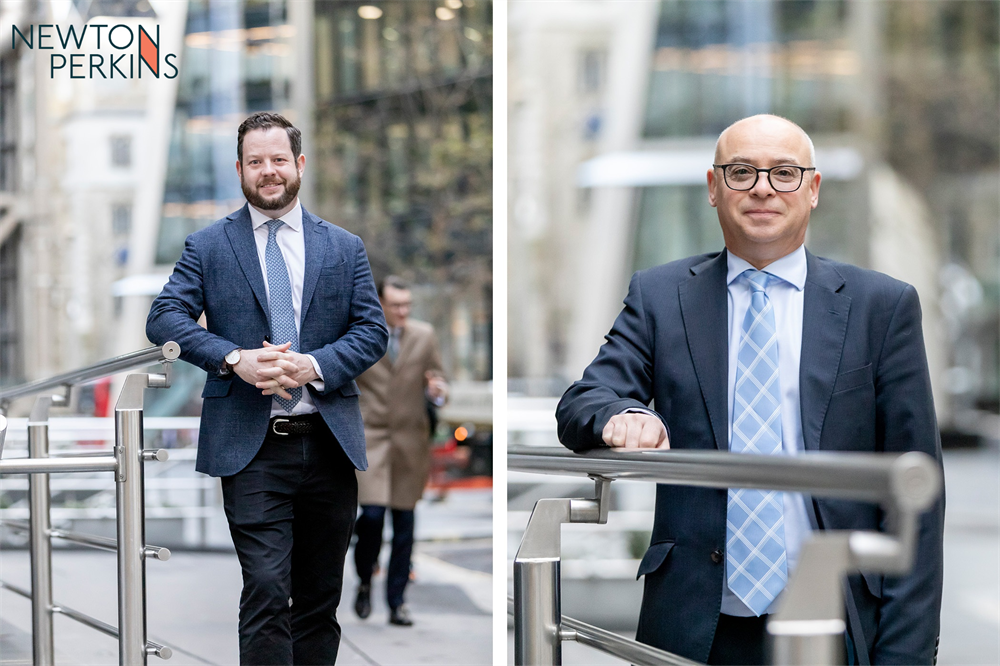 Newton Perkins, the niche City real estate adviser, has promoted James Clarke, head of professional services, and Nick Russell-Smith, a partner in the City leasing team, to equity partners.
Clarke joined Newton Perkins in 2019 to head up the professional services department, having previously worked at LSH, and has been a qualified Chartered Surveyor for 28 years.
Russell-Smith has over 14 years experience as a Chartered Surveyor, specialising in acquisitions and disposals within the City of London market.
Clarke said in a statement: "Having enjoyed four very successful years at Newton Perkins I am delighted to have been invited and accepted promotion to equity partner. Newton Perkins consistently over-achieves in all aspects of its business and I look forward to working as part of the Equity Partnership to achieve continued success and grow the business further.
"Nick Russell-Smith said: "I'm thrilled to have been asked to join the Partnership and to be involved with Newton Perkins' future progress. I very much enjoy being part of this fantastic firm which boasts a long and successful history within the City of London market. It's an exciting time for Newton Perkins, as the company continues to grow and goes from strength to strength. I hope to contribute wherever I can going forward.
"Equity partner Jon Beilin added: "James and Nick have made significant contributions to their respective areas and their appointments will continue to cement our position as one of the leading niche practices in the City market."