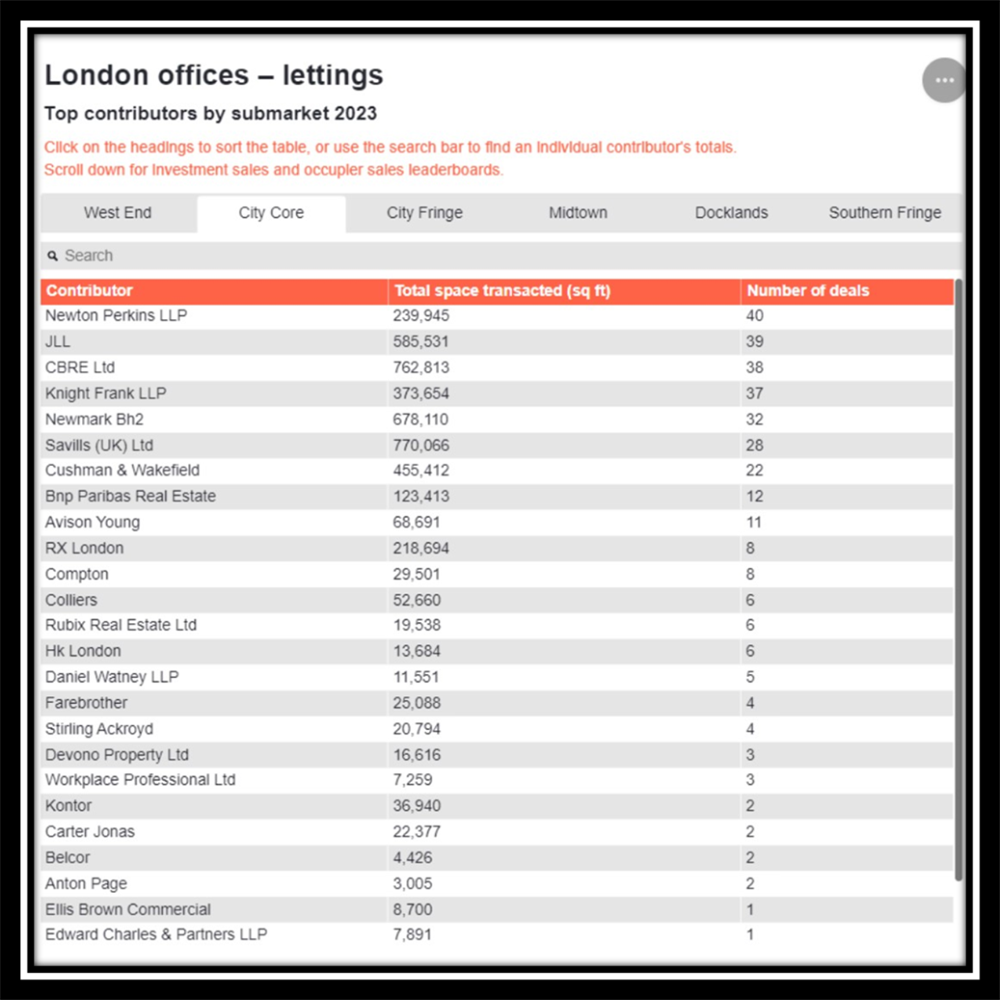 🎉Exciting news! Newton Perkins have once again secured the No.1 spot in EG's most recent League Table for 'the most number of deals' in the City Core market.

With a total of 40 deals completed year-to-date (Q3 2023), Newton Perkins has managed to take the top spot by a difference of only 1 deal!

The team's hard work and dedication has paid off and we're now even more determined to surpass last year's total of 66 deals.

With very little between the table top 4, it's going to be an interesting run in to see who clinches the top spot by the year's end.