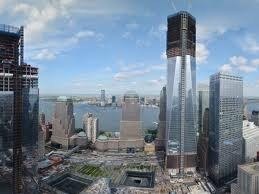 A search is currently being undertaken by the Chinese Government for an office in central London. It is believed that the China Centre is scouring the Capital for 50,000 sq ft of high-profile space to be used as a cultural and business centre.
City agents have stated that the search is likely to include many of the most high-profile buildings in London. Possibilities include the Shard, SE1, Heron Tower, EC2, and The Leadenhall Building, EC3.
The search follows on from a similar undertaking by the Chinese government in 2009 in the USA, which led to the pre-letting at One World Trade Centre, New York (pictured).