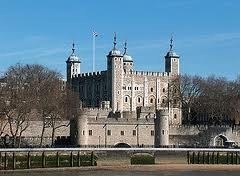 A decade ago, any visitor to the Tower of London, London's most visited tourist attraction, or the Tower Hill area, whether on business or as a tourist, would have found very few places to stay; the Guoman hotel within St Katharine's Dock would have been the only choice for most.
However since then we have witnessed a dramatic increase in hotel room availability including the Grange Hotel in Coopers Row (by Fenchurch Street station) and most recently the new Hilton (formerly Mint) Hotel in Pepys Street with 583 bedrooms, one of the largest in the City. And this week, a successful appeal by Dutch hotelier CitizenM will bring another top brand to the locality at 38-40 Trinity Square, EC3, with unfettered views over the 18 acre site occupied by the Tower of London. News of the availability comes just a week after the announcement that Premier Inns have purchased 28 Great Tower Street just to the West of the Tower of London encouraged by The Corporation of London's policy of mixed use in that part of the City.
Plainly these experienced hotel operators see little sign of saturation point being reached …but for how much longer can that be maintained?