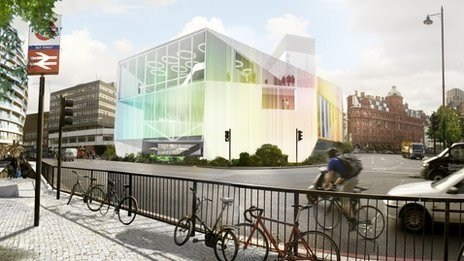 The Prime Minister and the Mayor of London are set to reveal plans to completely transform the area of East London branded as "Tech City "or "Silicon Roundabout" in EC1. It is being reported that a slew of major international companies are due to announce investment in the area, such as KPMG, Microsoft, IBM and University College London; and in furtherance of this, David Cameron and Boris Johnson are pursuing a radical overhaul of the Roundabout itself.
The Prime Minister wants to create "the largest civic space in Europe" by giving the Roundabout a landmark building that will in turn lead to an influx of start-up companies and encourage entrepreneurial endeavour. The new building will be funded by a £50 million government investment supplemented by funds from Boris Johnson's Mayoral budget. It is also hoped that the private sector will contribute to the scheme.
Given Tech City's status as a hub for new technology companies, the government is clearly hoping that this property initiative will put Tech City on a par with Britain's other tech clusters such as Cambridge and Guildford.