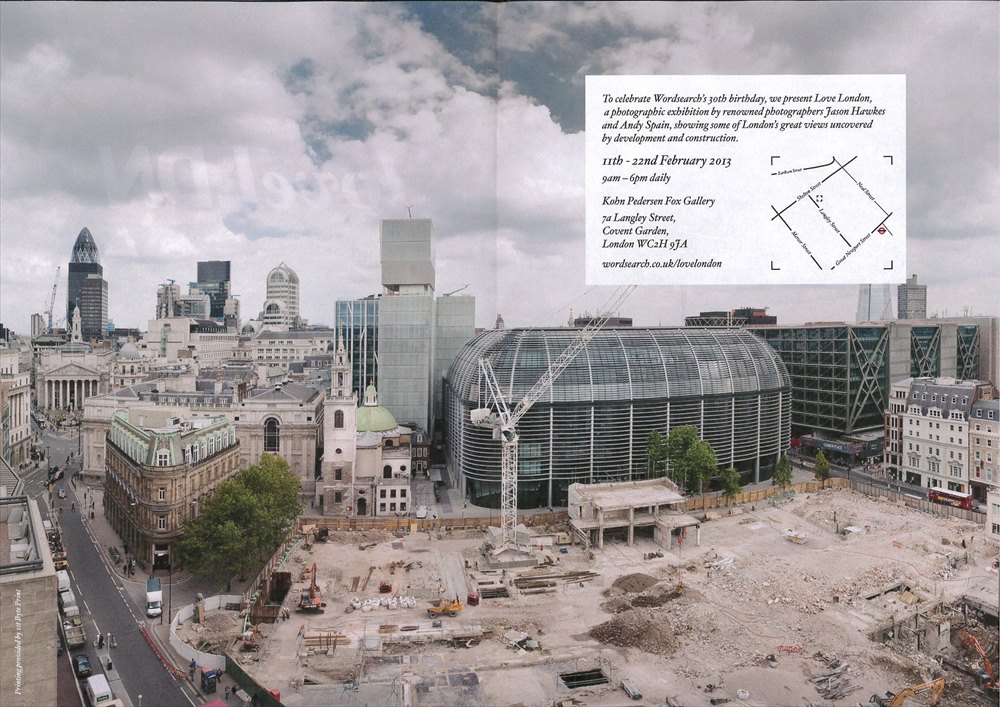 Leading design and communications agency Wordsearch, which is working with clients of Newton Perkins at Monument Place and 103 Cannon Street, is co-sponsoring a new photographic exhibition.
Photographers have been commissioned to produce images of big development projects in London; these will provide a unique view and insight into some of London's best-known vistas by capturing them from these rarely-seen vantage points.
The exhibition, named "Love London", will open on the 21st February 2013. For more information, click here.