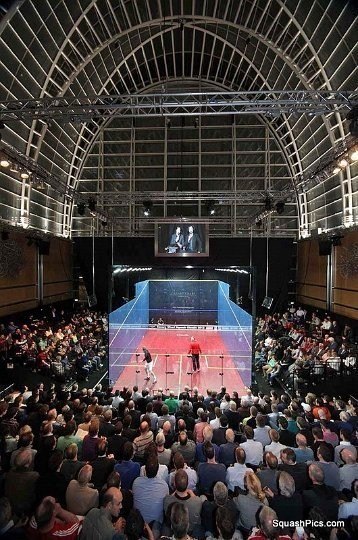 The atrium of Canary Wharf building, 6 East Wintergarden, is playing host this week to the Canary Wharf Squash Classic featuring most of the world's leading squash players.
Clients of Newton Perkins joined us yesterday evening for a feast of action headlined by world number 2 Nick Matthew in an enthralling match with Miguel Angel Rodrigues.
James Willstrop (world number 4) is also featuring at the event and has become a Youtube sensation following his remarkable double feint.