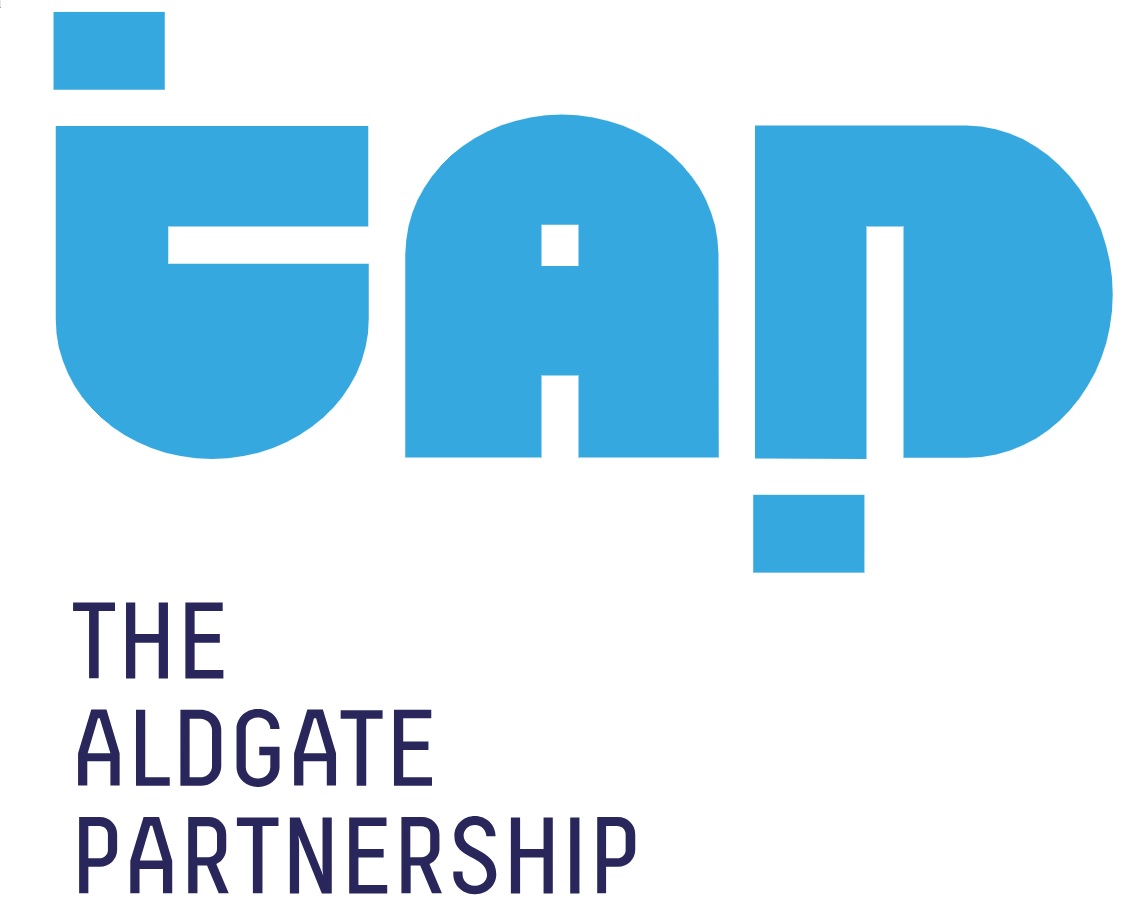 Newton Perkins is a proud Board Member and Seed Partner to The Aldgate Partnership (otherwise known as TAP or Aldgate Connect).
TAP is an exciting development bid aimed at enhancing the area through internal investment, public realm improvements, infrastructure projects and general collaboration between all local stakeholders.
Calling All Creative and Brand Agencies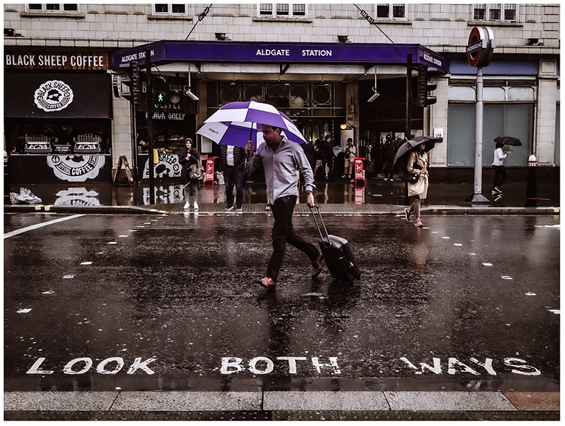 We have a dream, we have a past; now we need some innovative, ambitious brand motivation to move us into our exciting future as the new Aldgate Connect Business Improvement District (BID).
We want to partner with a creative agency to develop and keep alive the Aldgate Connect BID brand. If you think your business or a referral would like more details and a complete summary, please get in touch.
The City of London's First Energy Co-Op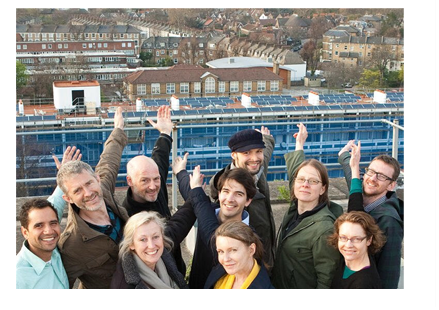 Were you staying in Aldgate, studying, or working? Were you involved in renewable energy and in organising the community? Want to be a part of a local climate change solution? Join FIRST energy co-op at the City of London!
The team at Repowering London will have their first meeting of the year at the Artizan Library on Thursday 5 March from 6.30 to 8pm. join for delicious snacks from Benk + Bo and find out more about how to get involved.
Repowering London will be installing community-funded solar panels on the Middlesex Street Estate this summer. Through entering the co-op, you will gain new group energy skills and knowledge, take on leadership roles that fuel the fight against climate change, and meet like-minded people from the area. For more information please contact eva.goudouneix@repowering.org.uk.
David Game College welcomes businesses in Aldgate to hire out facilities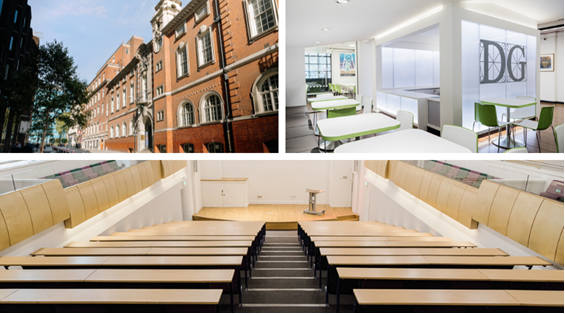 Two years ago, David Game College unveiled its new facilities in Jewry Street's Sir John Cass Foundation building becoming an educational centre in the Aldgate community serving GCSE and A Level students as well as offering higher education, language classes and private music lessons in its new Music Center.
David Game College has developed since it was formed in 1974 to support thousands of students of all ages, from home and abroad. A substantial sum has been spent in the infrastructure of the new campus, which are also available for hire from the local business sector.
The College's nearly 60,000 square foot campus has opened the following facilities to rent.
· Keynote lecture theatre, 220 person capacity
· Presentation lecture theatre, 70 person capacity
· Training rooms, including smartboard, whiteboard, flexible seating for 20-50
· On-site catering available in canteen
· Dance studios with mirrors and sprung dance floors
· Music studio, equipped for recording with producer available
The college reception and security team can greet guests and ensure a safe environment for any event, plus there is disabled access to the college and a lift to all floors.
To find out more information about our premium education space please contact:
e-mail: events@davidgamecollege.com
Aldgate Connect - BID Success!
We are delighted to report that local businesses in Aldgate have voted overwhelming in favour of establishing a BID (business improvement district) for Aldgate.
'Aldgate Connect' will now go live in April 2020 after a resounding vote of approval. It is the first cross borough BID and will cover an area between The City of London and Tower Hamlets. Of those businesses that voted, 92% voted 'yes' at the ballot. The ballot result is a strong endorsement of the achievement of the Aldgate Partnership since it was first established in 2014.
The successful ballot result means that Aldgate Connect will be able to deliver a variety of strategic and operational improvements in the area covering the eastern city and fringes. Over the next 5 years around £4 million pounds will be invested in projects and programmes ranging from support for businesses and improving business resilience, to enhancing air quality, promoting the area as a destination and supporting young people.
Jonathan Beilin, Partner at Newton Perkins commented "As a board member of TAP, we are delighted with the result. We share the vision that Aldgate should no longer be seen as a gateway to more recognised areas but as an established destination in its own right. The areas historical and strategic merit is tremendous and it deserves the investment and enhancement that we have seen in the likes of Farringdon and Shoreditch in recent years."
Get your Aldgate Advantage Card!

TAP would like to you introduce the Aldgate Advantage loyalty card which is completely free which exclusive offers and benefits from local businesses, bars, restaurants and cafe's online at www.thealdgatepartnership.co.uk/advantagecard
The Aldgate Advantage Card has been brought to you by The Aldgate Partnership (TAP). TAP works in partnership with Aldgate's rich and diverse cultural mix of businesses and local community. We seek to deliver services and opportunities to develop Aldgate into a destination hub with an environment that produces a safe, convenient and inspiring destination for employees, residents and visitors alike.
Art Deco in The City, alleys that we walk through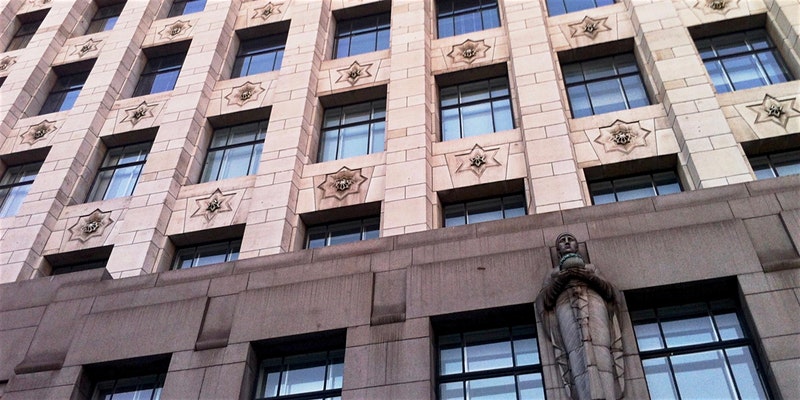 Take a tour of some of the finest Art Deco buildings in Aldgate and Spitalfields with Footprints of London and Jane's London on February 16th!
Let me take you on a tour through The Square Mile's narrow backstreets and along its main thoroughfares to show you that squidged in amongst today's glass and high rise edifices there are some marvellous 1920s and 1930s architectural gems hiding in plain view.
We'll look at a variety of imposing styles that show how the world of finance and insurance used the clean lines of this era to best advantage via Jazz Age metalwork, carved wood and stone reliefs, ziggurat and zig-zag embellishments and beautifully-tiled façades.
Discover who built these impressive structures and what went on inside. Hear about shopping and shipping, money and markets, tea and coffee, fine art and fire... even horse-racing!
The walk begins near Aldgate station - The exact meeting point for the walk will be sent to you via email after purchase of your ticket(s).
Duration: approx 2 hours, finishing near Monument station.
For last-minute bookings, enquiries or updates please call me prior to the tour start time on 07941 475003. Please note that I do not check my phone after a walk has started because it's not fair on the other attendees.
Click here for tickets.
Boishakhi Mela in the City returns!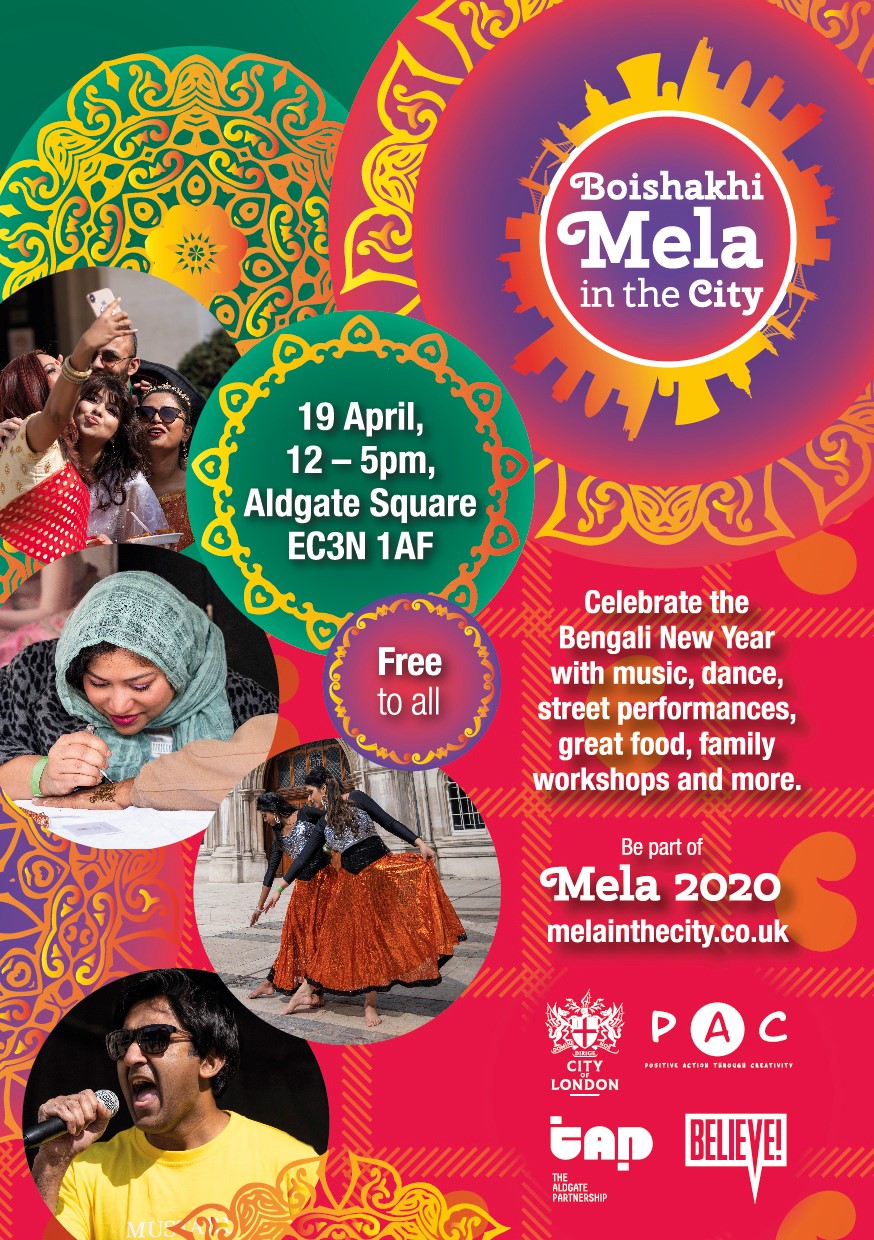 Celebrate the Bengali new year with music, dance, street food, family workshops and more on April 19th 2020.
Be part of Mela 2020 melainthecity.co.uk
Conscious Connection in the City of London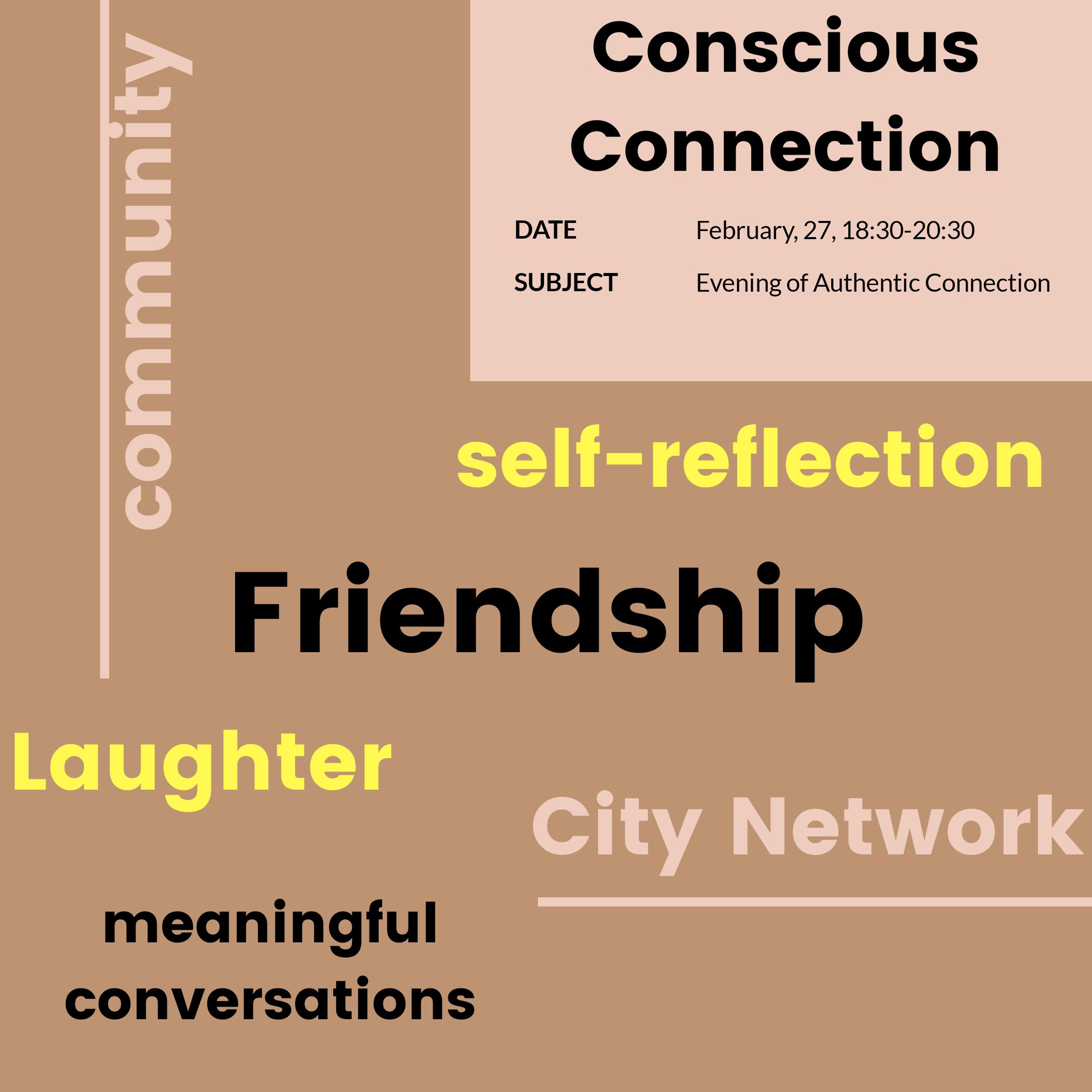 Live or work in the City of London? Come along to an evening of conscious connection and self-reflection courtesy of Mindful Globe on February 27th!
About this Event:
Conscious Connection + an evening of Self-Reflection
Welcome to an evening of conscious authentic connection.
• Connection with a diverse group of individuals.
• Connection with your true self.
• Connection with the energy of the city.
Date And Time:
Thu, February 27, 2020
6:30 PM – 8:30 PM GM
Location:
Benk and Bo, 4-6 Gravel Lane, Spitalfields, London, E1 7AW
To find out more please click here.
St Botolph's Choir
Like to sing? Join St Botolph's Aldgate's new lunchtime choir launching next Monday 20th! It's free and no experience necessary!