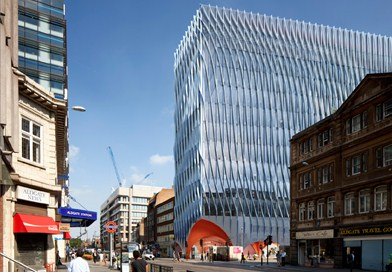 One of the City's largest development sites is set for long-awaited rejuvenation.
The "Minories Estate" comprises nearly 3 and a half acres to the east of the City which is witnessing a resurgence of commercial property interest (see this article for more information). The site was purchased last year for £32.5m by 4C Hotels, headed by Bashir Nathoo, who last week submitted a planning application for a redevelopment consisting of c. 200,000 sq ft of offices, a 300-room hotel and a residential development scheme, with a total of nearly 500,000 sq ft spread over the 3 buildings.
The scheme will be called "Minories London" and is being self-proclaimed as a "driving force" for regeneration of the East of the City of London.
For further discussion, please contact David Alcock.