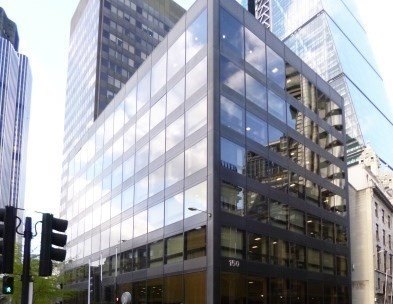 Mitsubishi Estate Company London has unveiled plans for a new £900 million 40-storey skyscraper to be built in the heart of the City's banking and insurance district. An application is shortly to be submitted for the building on the site currently occupied by 6-8 Bishopsgate, EC2, and 150 Leadenhall Street, EC3 (pictured).
The site is just south of The Pinnacle and is the latest "mega office scheme" to be launched in this high-profile part of the city.
Please contact David Alcock or Jon Beilin for further information.