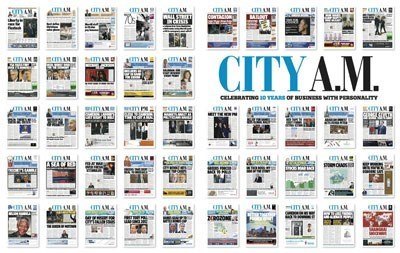 Newton Perkins' client City A.M celebrated it's 10th Anniversary in the splendid surroundings of the Old Library at the Guildhall last night.
David Alcock and Paul Vernon Smith joined City A.M founders Jens Torpe and Lawson Muncaster and Lord Mayor Alan Yarrow at the festivities together with an eclectic range of 500 guests from the sporting, media, political and business worlds. Paymaster General, Matthew Hancock MP, noted that the paper "like all the best things in life it is free".
The on line version of the paper also published a review of world changing economic, political and property events during that past decade including a review of the City's changing skyline.
We wish the publication a very Happy Birthday.