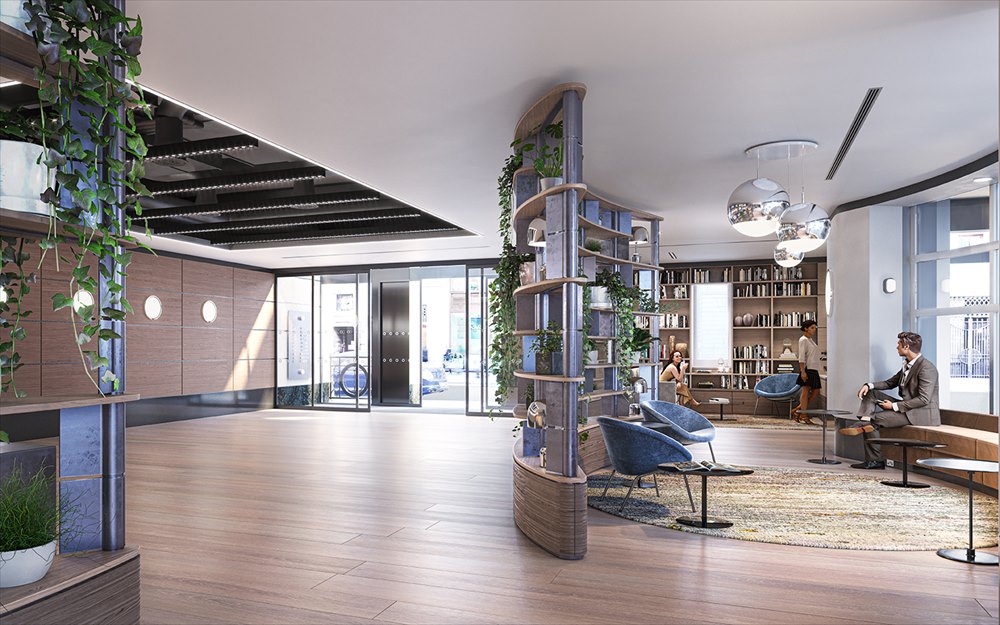 Coming Soon – 100,00 sq ft at 88 Leadenhall Street, EC3
We are delighted to announce the upcoming availability at 88 Leadenhall Street, a newly refurbished office scheme designed by Foggo Associates, which will be completed in February 2021.
The building totals 98,000 sq ft with typical upper floors of circa 11,500 sq ft and a terrace floor of 8,362 sq ft.
Amenities include the following:-
New contemporary reception area and break out space
New raised floors and LED lighting
Fan Coil air conditioning
Extensive shower and bike facilities
4 passenger lifts
High levels of natural light
6th floor terrace
Alternative use and self-contained entrance potential via the ground floor units

For more information please contact Chris Sutcliffe or Jonathan Beilin or our joint agents Savills.
Otherwise visit www.88leadenhallstreet.com
Vaccine creating high hopes for a welcome boost
There are high hopes that a late 2020 roll out of the vaccine could see a return to the offices sooner than most think.
A survey of 700 UK employees by Publicis Sapient show 47 per cent of employees would feel more comfortable to get back to the office if an effective vaccine was in place.
Health concerns remain the main reason why employees are reluctant to head back to the office. Some 40 per cent are concerned about being exposed to coronavirus at the office while 36 per cent are worried about the commute.
As such, the vast predictions for the "end of the office" are seemingly premature as the survey reveals the vast majority of the UK workforce wants a hybrid working model.
Even with the benefits of saving money and time on the commute, UK workers are still struggling to adjust six months in. Just under a third of workers find distractions at home a problem with remote working, while 27 per cent struggle to stay motivated.
Flexible work hours and the ability to work from home top the list of benefits that people want a future employer to provide.
How offices will be occupied post pandemic
Lease events will produce 25m Sq Ft of demand over the next three years, but occupiers and investors are evaluating what they want from offices.
Thanks to the pandemic, the demand for central London office space is to 'undergo qualitative and quantitative changes' but will inevitably remain high in the medium to long term.
Research finds that while the remote work revolution is here to stay, the office will hold a central role alongside it, providing space for collaboration, teamwork, on-boarding, training and for many, a space for focused work.
Latest reports suggest what's going to change is what occupiers want from the workplace and the places they're going to select. As the City continues to recover from Covid-19, with implications for developers and investors, this will change.
As occupiers have paused to evaluate their options, the take-up of new space in central London has slowed since March. But, while this is expected to remain the case in the short term, demand for high-quality offices is expected to return strongly as occupiers begin to plan for recovery.
Indeed an office space in London will become more, rather than less, essential, provided that it is by far the most accessible public transport location in the world. Occupiers will however, become more selective in their requirements, and this could mean that significant investment and/or repositioning may be needed for buildings that do not provide the environments employees need.
Recent research indicates that in due course, businesses that are increasingly embarking on short-term reactive space and cost-saving strategies will likely find the results unsatisfactory. When the economy improves, rather than having a plan based on talent and development, they will concentrate on sourcing office space in a competitive market.
As such, while occupiers with current requirements continue to adapt them to provide a different form of workplace, Central London is not expected to be shelved as part of their medium and long-term business strategy.
City leasing Stats - Down but not out!
The outlook for London's office leasing market has rarely been so bleak. It seems all but certain that 2020 will be the poorest year on record for office take-up in the capital as the end of the year draws near. During the third quarter, the letting volumes fell below 1m sq ft.
This puts the space transacted so far for the year at just over 4m sq ft, less than half of the three-quarter opening long-term average.
For a large chunk of the year the coronavirus-driven restrictions imposed have made leasing transactions much harder. Many businesses postpone lease decisions until they have a better picture of how their workers can divide their time between homework, communal headquarters and "third spaces."
Even in this subdued period, the professional sector was again front and centre in influencing take-up in central London.
The 153,000 sq ft deal at 280 Bishopsgate, EC2, by law firm Baker McKenzie, was the only transaction to measure more than 100,000 sq ft during the third quarter. The deal meant that the market represented the first quarter of the year when another critical deal for a law firm (Linklaters, also in EC2) accounted for 16% of the exact same proportion of quarterly leasing activity.
Underpinned by these two transactions, professional services companies now account for more than a fifth of the take-up, the second most successful for new space, behind technology, media and telecommunications, which was boosted by Netflix at the Copyright Building, W1 this quarter with 85,700 sq ft.