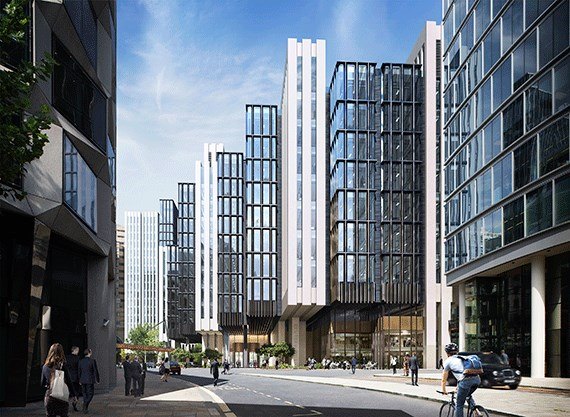 The trend predicted by Newton Perkins for an increased amount of pre-letting by larger London occupiers (click here to view) has been borne out by the announcement of the largest pre-letting in the City of London since 2010, by Brookfield and Oxford Properties, for one of two buildings in their joint venture development at London Wall Buildings.
The pre-let, totalling some 310,000 sq ft, was agreed between developers and British global asset management powerhouse Schroders. They will occupy the whole of 1 London Wall Buildings with a blended rent of c. £60 per sq ft thought to have been agreed.
The development will consist of 500,000 sq ft of offices and a further 70,000 sq ft of public realm. Construction is due to begin in July 2014 with a projected completion date some time in 2016.
brookfield Office Properties Europe COO Martin Jepson said of the deal:
"We have always believed in the long-term potential of the London office market and of our offering.
With this new pre-let we can focus on the delivery of a new state-of-the-art office building that will complement our wider existing investment and development portfolio."
For further info please contact David Alcock or Chris Sutcliffe.